H

a

l

l

o

w

e

e

n

C

o

n

t

e

s

t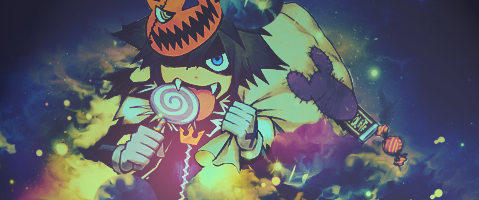 That's right everybody! It's time to begin the Monster Mash as we party all night long with our favorite supernatural community, and let our inner selves shine! Gotta blend in with the monsters, right? Or we might get eaten... So let's get writing!
----------------------------------------------------
[
Rules & Information
]
​
The Entry must be Halloween themed.
The Entry isn't required to be Kingdom Hearts themed.
The Entry can range from Fluffy to Horror.
Nothing past PG-13 please. We don't need to disturb the kids and scar them for life.
Maximum entry is one. *All submissions will be voted upon by fellow khi members. Please do not create an alternate count or ask a friend to vote for you.
You can write your entry in any of the following: Short Stories, Poetry, or Freestyle Rap.
There is no required word count.
The Entry can be as long as you want it to be. There's no limit.
[
Awards
]
[

A

Special

Twist!

]

​

[*=center]If you enter the MOST Halloween keywords for your Halloween Entry then you automatically win the award.
[*=center]You must

BOLD

each Halloween keyword and place the

NUMBER

of keywords above your entry.
[*=center]If more than the same entry has the same amount of keywords, then this will become void. However, your entry will still be placed in the poll to be voted upon by the public of KHI.
Dates & Times

[Entries Open Today - October 31st]
[Voting Begins - November 2nd 2014 -

Nov. 5th

]
[Winners TBA - Nov. 6th]


All submissions will be PM'd to
Sugar Lips
. Be sure to give your submission a title, so it can be placed in the poll! Have fun getting your spooky grove on everybody. I'll be waiting. Muwhahahahah! And the beautiful Halloween banner is from the lovely, IDrops.​
Last edited: