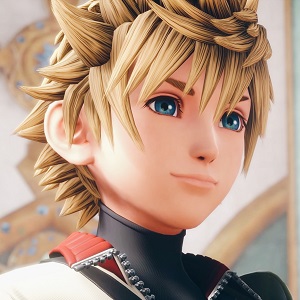 Joined

Oct 22, 2010
Messages

10,531
Awards

37
Location
Doesn't look that appealing of a line-up to me frankly.

If Square starts adding TWEWY characters, they might as well just make Dissidia:Square-Enix instead & add CT & DQ. Now that I would play.

& if Disney would let Mickey, the 1 character they were most protective of, in a fighting game then I think they'd allow the rest.
That's a point of personal taste so what? I find this roster actually pretty good since it incorporates all the important KH characters.
Like I said, the TWEWY-cast is optional, besides Young Xehanort we could also have Mickey, Donald, Goofy and Maleficent as the unlockable characters and in case you forgot, Donald, Goofy and Mickey already
were
playable in the Multiplayer of Days.
Even if Disney wouldn't want that, leaving out Mickey, Donald and Goofy (and Malefcient if Disney is really picky) would still give the game a roster of 25 characters counting Young Xehanort. That's more than the first Dissidia had and except Roxas and Xion every character has also in fact a different battle style.