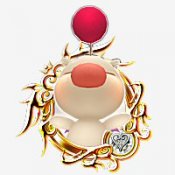 We are Moogle! Hear us...kupo?
Joined

Oct 5, 2009
Messages

8,349
Awards

17
Location
How close to release was the KH 3DS bundle announced in Japan? Because I'm beginning to think we're not gonna get it
As stated, it was around 2 months before the Jap release. 2 months before the US release date will be around the end of May, possibly early June, but early June is pushing unless some big gaming event were to happen early June. One IDK...lets say in LA where a lot of big game companies go to promote their products and have big press conferences. Maybe an exposition for electronics or entertainment or stuff like that...if only there existed such a magical place xP
I dont see it happening, have we ever gotten the exclusive KH systems?
I think we got the Gameboy Advanced SP for Chain of Memories?
This. We go the Kingdom Hearts GBA as well as the PAL territory, and they gave out decals for both BbS and Re:Coded, so I was thinking in my mind that if they weren't going to release the bundle in the US, they would have at least released the decals for the system as a preorder bonus. Seeing as that isn't the preorder bonus, I think it might be a hint that there will be another way to get that design on your 3DS ;D