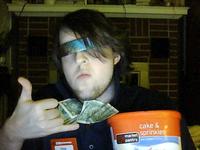 Joined

Jun 9, 2005
Messages

9,258
KHU has released images of a Kh2 poster!
The lighting is a little diferent, but these two pictures are two parts of one whole poster. If you notice, the two fit together perfectly if yuo stretch the one with Sora and Kairi out. Could this possibly be the Kh2 cover? It seems VERY similar to the first games cover...
I peiced them together here:
http://home.comcast.net/~themuffinman0311/bobo.JPG
w00t!