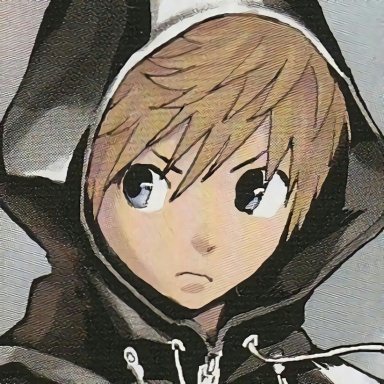 Joined

Dec 20, 2018
Messages

332
Awards

0
Age

30
Roxas is chill to come back. It gives a reason to remember that Hayner, Pence, and Olette exists. Xion died and sacrificed herself after days, and it's BEEN told that she wasn't going to come back. BUT THEN WHOOP-DE-DOOLDE-DOOOOOO LOOK, IT'S XION....OUT OF FUCKING NOWHERE! Literally nothing was explained why Xion was needed, or how the hell she even came back at this matter. What we just need to leave it at the replicas? Xion...makes no sense in returning and had no reason to come back. Like said above, she was probably the most demanded to make a return by fans.
Because you don't need a reason to save a life? Honestly this argument of saving a life only if it matters makes no sense in any sense of the word. A firefighter rescue squad doesn't ask the people who are burning "Yeah, how important are you to society? What reason do we have to save you? Why should we care and waste resources on you?"
And Sora saves people he doesn't know or just met all the time. You mean to tell me he wouldn't try to save someone that gave up their life for him? Also why is Xion being singled out here? I don't recall why Roxas and Namine are needed either. Namine's better off a nameless star at this point, if she can pull more deus ex machina's out her butt like Lingering Will. Roxas is my favorite character in the entire series but what did he really add to KH3? A awesome fight against Saix? Sora could have beaten Saix himself, why was Roxas needed? Sora was not trying to bring these guys back because they were so important to the world or the plot of Kingdom Hearts. Quite the opposite, they were not important at all and were sacrificed, and Sora thought it was unfair they had to give up their lives and wanted to save them. This is why Sora is the only character qualified to be the main character on a game series about friendships and unbreakable bonds that transcend any other power. There's also Kairi's speech about saving Namine and how unfair it was for her and Roxas to no longer be alive. It was beautiful. Xion was in the same state as them, so why is her life not as important? Were Aqua, Ventus, and Terra really that important? Aqua was a jobber, Ventus was just kinda there, and Terra doesn't actually partake in any battles at the Keyblade War. Even Xion did more then him in that sense, does that mean we shouldn't save Terra because he did less then the less important Xion?
There are fair arguments to be made of leaving Roxas and Xion as tragic dead characters. Many I even agree with, and as a big fan of both characters I was torn on bringing them back. But I don't agree with the argument of "WHY BRING THEM BACK, THEY DON'T MATTER AND HAVE NO REASON TO BE HERE" As if anyone here knows what Nomura could use them for in the future. If you had told me Axel and Saix were going to have a plot in KH4 back in 2009 I would have not believed it. Saix was nothing but a stereotype until Days gave him a character. Yet here comes Subject X outta nowhere making them relevant. The Disney and Final Fantasy characters fit that same mold of "Why are they here? What are they adding beyond fanservice?"
So that's my thoughts on that. Oh, almost forgot, why bother to save Kairi? At this point what reason does she have to still be in the game? And I love Kairi.