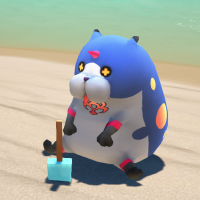 trapped in revamp hell
Staff member
Continuing on with our translations of the Kingdom Hearts Series Character Files, here are the short stories for Master Xehanort, Eraqus and Vanitas!
As always, credit goes to goldpanner for the translations!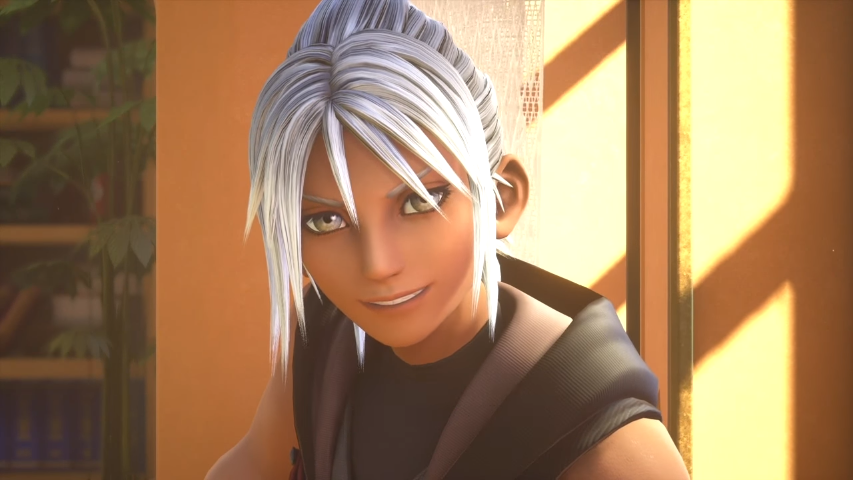 Master Xehanort Story: My Dear Old Friend
This world is just too small.

Nothing but the blue sea, the blue sky, and the white sand. I wanted to get away from that world.

I left my home to travel due to guidance from the future.

And, on my journey towards him, I brushed with darkness several times. If you can control it, the darkness is nothing to fear. That's what I thought.

I'd spent some time training. I had a friend.

His name was Eraqus. A special Keyblade wielder, whose veins flowed with the blood of the very first generation of Masters, from the age of fairy tales. It had been promised to him from birth that he would one day wield a Keyblade—a completely different world from mine. I didn't want to chase after him. I wanted to be someone who could walk shoulder to shoulder with him.

We had all sorts of conversations over the game board.

Sometimes we spoke of our training itself, sometimes we talked about what we ought to strive toward.

"Have you heard of the ancient Keyblade War?"

I moved a piece and captured one belonging to Eraqus.

"Huh? Of course I have."

Eraqus moved a piece then, and captured one of mine.

"Long ago, Keyblade wielders waged a war over the ownership of light."

I moved another piece. That was how this game worked—you moved the pieces, again and again.

"Yeah, the Master's favorite story."

"I wonder what they planned on doing with Kingdom Hearts after making it appear," I said to Eraqus. It was a question I had been mulling over.

"Who knows? I don't get why anyone would initiate a war," he said. It is certainly difficult to understand. But wars begin because something starts them, they begin for a reason.
I had another question for him. "So…you know the 'Lost Masters'?"

"Who?" Eraqus asked, as though he had never heard the words—or as though he was pretending as much.

"They're the ones who started the Keyblade War."

"Never heard of 'em. Where'd you heard about that?" he replied, and then stared at the board. He seemed to be considering something.

"Or…" I continued, "they're the ones for whom the war started." Yes, the Keyblade War was started for the sake of the Lost Masters. Suspicion rose in my heart, and I voiced it. "You can drop the facade."

"Facade?"

"'On that land shall darkness prevail and light expire.' A prospective Keyblade Master should know this."

"If you say so," Eraqus shrugged.

"The Gazing Eye sees the fate of the World. The future——it's already been written."

I looked at a Keyblade hanging on the wall. It was a special Keyblade: the oldest one, which had been passed down by Keyblade Masters for generations.

After that, I set out on a journey traveling the worlds alone, in order to prepare myself for the Mark of Mastery examination. I learned many things on that trip.

 

Decades later——we found ourselves on different paths.

"Wait, Xehanort," he said, stopping me. We had both aged so much already.

"There is a reason the precepts bar us from such knowledge. Why do you seek the X-blade? Would you blanket all the worlds in darkness, reduce them to nothing!?"

We were already Keyblade Masters, and he was the protector of that land. Protecting it was the burden of Keyblade Masters: maintaining the balance between light and darkness and ensuring that this neutral ground would not be abused, by using methods that our predecessors had devised. As such it was he, not I, who was the Keyblade Master most suited to protect that land.

"But darkness did cover the world once, in legend," I tell Eraqus as he follows me. "We know so little about the Keyblade War——only that it was just the beginning. Amidst that crisis a precious light was found. It is a curious tale——and one worth exploring. They say ruin brings about creation. So what, then, would another Keyblade War bring? When the darkness falls, will we be found worthy of the precious light the legend speaks of? I must have these answers." I turn to Eraqus. "The X-blade needs to be forged, and with it, the door to the Keyblade War unlocked!"

That was the answer I had reached at the end of a long journey.

"Fool... You would risk an apocalypse out of sheer curiosity? I will never allow it, Xehanort. Not while I live!"

He was probably right. But there is more than one right answer out there in the world. The concept of there being only one right answer is merely a deception.

"But once again you have it all wrong, Eraqus," I continued. "Darkness is a beginning, you see, not an end. At birth, every one of us emerges from darkness into a world of light, do we not?"

"Poetic excuses!"

The light only shines because there is darkness, and darkness can only exist because there is light. I turned my back on Eraqus and began to walk away.

"If words won't dissuade you, only one thing will."

Eraqus summoned his Keyblade, and charged at me. I turned and fired a shot at him. It ravaged his face. To be taken down so easily—I wasn't sure I could call him my friend any longer.

He shook, clutching his face. "That power... Has the darkness taken you, Xehanort?"

"Not your concern."

I turned my back on Eraqus, and left that land behind me.


I stand on the sands of my home. When the sun goes down on this island, all you can hear is the roar of the waves. I set out from this world once upon a time. Now I am back again, carrying a boy. Why did I choose this place, I wonder? It's because I want to let this boy—who didn't choose for his heart to be tainted by darkness, whose heart is now broken—at least sleep in peace. Perhaps then a shred of fondness for my home still remains in my heart.

But, the boy I thought would never wake again when I returned to this island—Ventus—raises a Keyblade to the sky. Contrary to my assumption, his heart is not broken after all.
There is now no darkness in his heart. That darkness now belongs to another boy. If so, then this means I have within my grasp a boy with a heart of pure light and a boy with a heart of pure darkness. It is exactly as someone had taught me.

The light in Ventus is still sleeping. In order to awaken it, it would be best to place him near a very strong source of light. My former friend is a perfect fit.

I shall pay him a visit.

Everything I have done is for the sake of the χ-blade. And, for the sake of seeing with my own eyes what lies beyond the Keyblade War.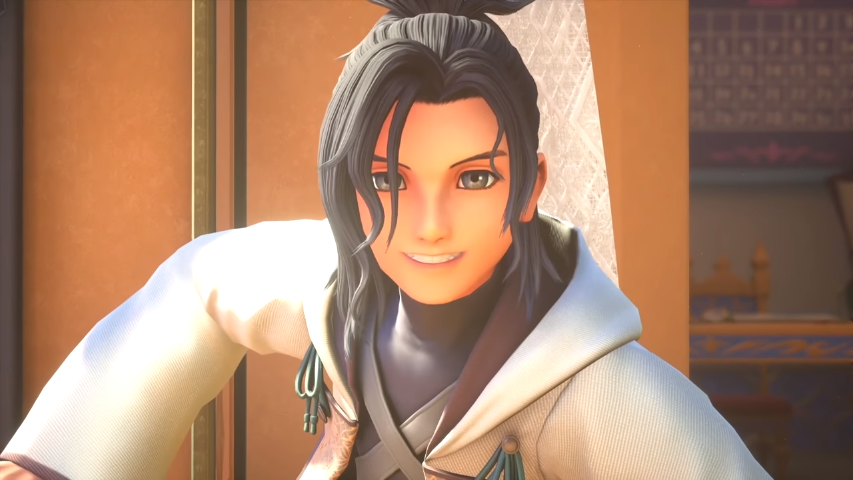 Master Eraqus Story: Perpetual Check
"Have you heard of the ancient Keyblade War?"

We used to have all kinds of conversations over the game board. The game had many different pieces. It was connected to our training.

We were still young, and together we devoted ourselves to our studies. But, before I knew it, we had somehow stepped onto different paths.

Despite this, over the long months and years we crossed each other many times, our weak relationship never quite fading. He was my friend, you see. Or, at least I thought so.

How many years ago was it now, that you fired that black miasma from your Keyblade and scarred my face?

"That power... Has the darkness taken you, Xehanort?"

"Not your concern," you said, as you turned your back and left. Your drive to learn more about the world led you to fall to darkness—it made you seek the χ-blade, and Kingdom Hearts.

You'd said darkness is a beginning, and that the world itself was born from it. But even if that were true, we cannot allow the world to return there.

I wonder if the measures I put in place to stop you worked, Xehanort.

I was always by your side.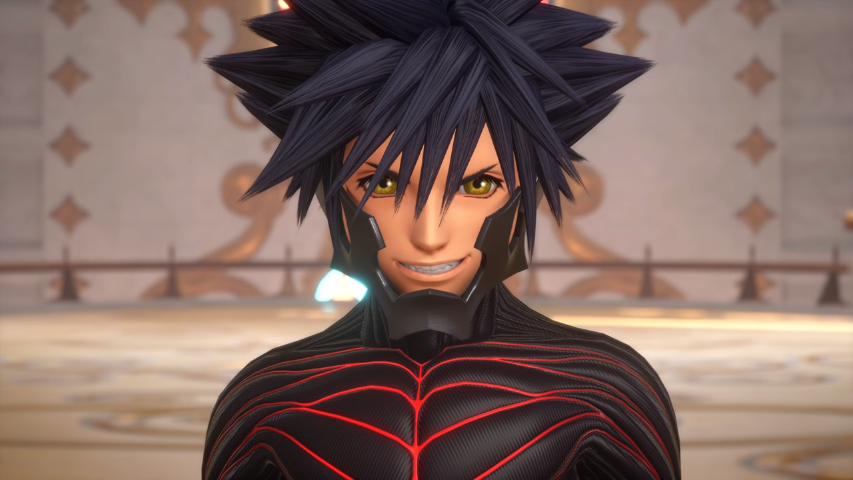 Vanitas Story: Vanish into The Blue
Empty creature from Ventus riven...
to you, the name Vanitas shall be given.

Who am I to you? What do you think I am? You can only exist as light because I am our darkness. Right? I am both you and not you at the same time. I bet you never even imagined you had darkness inside you, huh? But darkness is in everything. Look, it's there right by your feet, isn't it? Your shadow. The stronger the light, the deeper the shadow it casts. And that shadow will pull the rug right out from under your feet.

As soon as I was split from you, I stood alone in the badlands. These badlands, lying so close to the Keyblade Graveyard, are marked with the faint traces of battle. 

I've known ever since the moment we were split why I came to exist. I am a dark fragment of a heart—a vessel for negative emotions.

In the tearing winds of the badlands, I clenched my fist and closed my eyes against a painful emotion. As I did, a black shadow began to rise from behind me. I looked up at it, and red eyes shone from the shadow as it formed into a monster.

I reached out to the monster, and it wound around me like a playful kitten. The monster—the Unversed—was new to existence, just like me. I swung my Keyblade down on it. The Unversed vanished without even a cry. 

The Unversed—the name means "one not versed in life." Does it really? I don't care whether it means anything at all. The monsters are both me and not me at the same time. Hey, just like the two of us, right? I don't care which is the real body.

I wonder how many negative emotions there are in the world. If you think there's only rage and hatred, you're wrong. There's sadness, loneliness, anxiety, envy—they all, however, only serve to feed hatred.

Feel the hate. Feel the rage. Of course I should hate my existence. You've hated yourself too, haven't you? I hated you, Ventus. I tried to merge with you, and for a moment I faded away. 

Did I really hate you? Or was that hatred really directed at myself? It doesn't matter anymore.

Now I'm back in this world, despite having faded away once before. Someone is using me again. Looks like Xehanort wasn't satisfied just bringing me into existence. I hate Xehanort, I hate Ventus, I hate all of you, I hate the entire world, and I want to fade away again. 

I didn't ask for this. To be sifted apart, nice and neat. We should be free to choose. Not just light, not just darkness. We decide what we are, and that's exactly what I did.

I came from emptiness, and I will return to emptiness. 

What is emptiness? It's neither darkness nor light—it's something in an even deeper abyss… Goodnight, Ventus.
Last edited by a moderator: