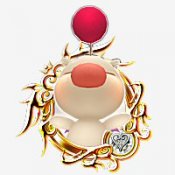 We are Moogle! Hear us...kupo?
Joined

Oct 5, 2009
Messages

8,349
Awards

17
Location
Re: Kingdom Hearts: Birth by Sleep - Ad-hoc Party PSN ID's
mine: saintmarine

add me
Can you please specify? Is that your PS3 ID, your PSP ID, is that both??? You live in Canada right? I'm going to put it up, and if it's wrong...then I'm sorry, but you might want to follow the format everyone else is doing ;D
is the psp id the nickname of your psp
Yes, the reason I put that is because if they are different (the PS3 and PSP ID) when you join the main mirage arena lobby, I don't want people to not know who you are since in the game it will say your PSP ID above your head, not your PS3 ID, which is used to contact you and help you join the lobby.
I dont have enough money for a PS3 and BBS so I gotta choose one or the other and im picking the PS3 so I wont have BBS until December 9th or Christmas.

So if you want you can remove my name or keep it up there if you want, my PSN ID and everything else will stay the same so that doesnt matter.
I will keep you up there, but I will color code it for people to know
You can use a USB cable to connect the PSP and PS3 right?
you can, but your PS3 connects to your PSP wirelessly I believe...you don't need the wire.