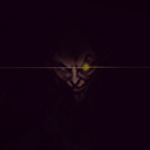 Joined

Aug 31, 2007
Messages

4,159
Awards

9
Age

27
Location
Re: KH 1.5 ReMix Trailer Released!
so how many scense from 358 would be re made? Coulndt they make a movie of it instead since that what it seems like it will become
We don't know. We'll have to wait and see. They'll most likely remake the scenes to show the strong friendship between Xion, Axel and Roxas + all the other major events that happen during Days.
For all we know, they could implement a mechanic similar to the flashbacks from DDD, where you unlock certain scenes when going through the story.
I for one would like that because it would connect the series so we can understand it better as a whole.
Last edited: