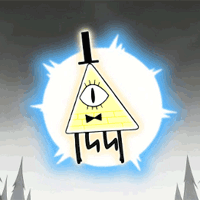 Joined

May 12, 2004
Messages

7,089
Awards

14
Age

12
Website
KEEN (mistakes)

"You act so tough, spitting swears left and right, making empty threats, throwing up fists and doling out punches. You always try to prove that you're the tough one, that you don't need anyone else. You shut everyone out, saying it's better to be alone than hurt. Then why are you trying to save someone who doesn't give a shit about you?" ​
He has kept it in his mind, locked and trapped in his swirling, twirling thoughts. Hands behind his back, the lean man paced and paced. A frantic mumble or two echoed under his breath, booming loud and clear in his head.
Should he do it? Should he
really
do it?
It started with a photo, a newspaper article. At the time, nothing much came out of it. It sparked old, dusty memories, ones hidden in the folds of his mind, and nothing more. He brushed them aside.
But they kept coming back. He could see her eyes, that smile. They were just kids. She was barely three. He didn't understand it then.
"Where is she?" his seven year old self begged, amongst sobbing, choking tears, "Why won't she come back?"
Why were these memories coming back? Why were they plaguing him so?
It was long gone. Fifteen years long gone. If something was meant to change, it would have happened by now, but it hadn't. The world was still grey, the world was still cruel, and he was still alone.
"Why," he begged the question again, "Why is this happening?"
Perhaps it was nostalgia; a hope to find something lost. Or perhaps it was the oily voice in his head.
When it spoke, he listened and he listened
well
.
"You want it back, don't you?" it would ask.
"More than anything," he would say.
His combat boots planted on the fading concrete. A fold in his brow, he looked through the darkness.
That's when a smile came on his face.
He flicked the switch. He mumbled to himself, as the indigo light poured into his eyes.
"I've made a
huge
mistake."
--------------
This is a story that I've been writing since I was about 15 or so (and I actually used to post the original story on here! lulz so long ago xD). Right now, I'm preoccupied with finishing another writing project,
but
I want to work on this story more and try to get it published at some point. But, for now, I thought it would be neat to post some excerpts/drabbles based on the story and get some feedback. Let me know if this is interesting! ;w; I can't post the whole story on here, but I will share some stuff~
Last edited: