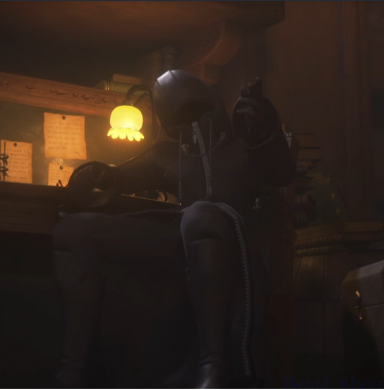 Joined

Dec 14, 2018
Messages

344
Awards

0
I'd heard really good things about this game for a long time and finally decided to get it because it looks like we might see it involved in the next Kingdom Hearts game and it blew me away. How this game has not been more involved in the Kingdom Hearts universe is beyond me because everything about it would fit in so well.

Seriously, anyone who hasn't played it yet I'd recommend getting the DS version for $10-$15 on Ebay. It was such a great story - unique setting and concept design, great characters, I really couldn't recommend the game enough. In fact I think the story, setting, and characters were so good that it makes up for all of my critiques for the critiques I have below. It does start off a little slow, but I think once anyone gets about 4 or 5 hours into it they'll be hooked.

Critiques: They were really ambitious on the sound direction and I'm not really sure how I feel about it. Generally speaking the music lent itself to the atmosphere of the game but some of the lyrics were pretty cheesy or annoying to repeatedly listen to; maybe that's what they were going for though. I never really got the double combat system they had going on so I'm not sure if it was just me or if thats a general complaint about the game either, but I found effectively using both screens to be quite tedious. And lastly, easy mode is so incredibly easy that it felt like I was cheating while using it and some bosses would be so annoying to fight on normal that I'd switch to easy just so I didn't have to deal with it - some people might like that sort of thing but I would prefer a single well balanced difficulty to several unbalanced ones.

The combat simply doesn't feel satisfying - the stylus can be unresponsive, the ability of pins occasionally overlap each other which means you don't have perfect control over your character, the screens often feel cluttered and because of all of this it can be very difficult executing the moves you want and I think it definitely holds the game back. The concept behind the combat is very fun - collecting and upgrading your pins is interesting and its fun to test them out to see what they can do, but when the game gets challenging it doesn't feel like I'm being challenged because I haven't optimized my pins, it feels like I'm being overwhelmed by clutter.

I think a lot of people would like a sequel to this game but in my opinion it works better as a one off, if anything I'm disappointed that it was ported to the switch when it should have been a complete remake with extra content, refined combat system, expanded world, etc. Right, the switch version is currently $40, a new copy on the DS is $30. I was pretty lucky to get it for $10 used on ebay and it was 100% worth it.

Overall I'd give the game a 9/10 despite how critical I was of the combat, and I am typically a pretty harsh critic. I know the game is pretty old but anyone on the fence about playing it should make the leap, the game probably never got as much praise as it deserved.