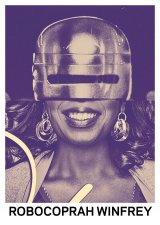 KHI Site Staff
Staff member
Joined

Dec 24, 2007
Messages

968
Awards

4
Location
Square Enix has a mighty nice treat for Japanese residents interested in purchasing Kingdom Hearts -HD 2.5 ReMIX- on the PS3.

According to the game's Japanese website, lucky people who partake in two new Twitter campaigns have a chance of winning a journey to Walt Disney World Resort in Orlando, FL, along with getting KH 2.5 themed Friendship Cards.

Luckily, our kind translator Goldpanner has managed to translate the rules for the campaign, which can be read in English here below:


Special 


Commemorating the release of Kingdom Hearts -HD 2.5 ReMIX-! 
2 major twitter campaigns
Follow the official KH twitter account and participate in each campaign while they're on, okay!
Check each campaign's page for how to participate!

- a trip to Walt Disney World Resort
4 nights/6 days at Disney World Floridian Resort
departing in feb. 2015
2 winners (1 pair)

- KH2.5 release commemoration Friendship Card
proof of a Kingdom Hearts fan
100 winners

Campaign to run 18th September 2014 ~ 2nd October 2014


Unfortunately, this seems to be only for people living in Japan. With that said, it's not impossible that a similar campaign for the western fans will also be announced at a later time.

If so, what sort of a campaign would you like there to be?

Follow Kingdom Hearts Insider on Facebook, Twitter, and Tumblr for the latest updates on Kingdom Hearts -HD 2.5 ReMIX- & Kingdom Hearts 3!