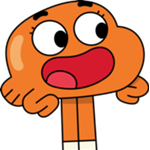 All right, don't have a crap attack
Joined

Nov 11, 2007
Messages

4,354
Awards

2
J.K Rowling confirms Potter Encyclopedia
Gah seemed stupid to make two separate threads for these, I figured there isn't really that much to discuss concerning the encyclopdia to warrant a full discussion, if anything this'll just carry over to the Harry Potter thread
J.K Rowling said:

"For a long time I have been promising an encyclopaedia of Harry's world, and I have started work on this now – some of it forms the new content in Pottermore. It is likely to be a time-consuming job, but when finished I shall donate all royalties to charity."
God this woman is such an inspiration and such a kind soul. I can't even imagine the amount of money she'll be donating ;3;
ANYWAY! YES POTTER ENCYCLOPEDIA. BOOK BETTER BE FAT AS kupo. I swear to god if it's like Fantastic Beasts and Where to Find Them which was, idk, like 80 pages? I'll be so disappointed.
_______________________________________________________________________
J.K Rowling's new novel--The Casual Vacancy
The Casual Vacancy
Release Date: September 27th
"When Barry Fairweather dies unexpectedly in his early forties, the little town of Pagford is left in shock.
Pagford is, seemingly, an English idyll, with a cobbled market square and an ancient abbey, but what lies behind the pretty facade is a town at war.
Rich at war with poor, teenagers at war with their parents, wives at war with their husbands, teachers at war with their pupils...Pagford is not what it first seems.
And the empty seat left by Barry on the parish council soon becomes the catalyst for the biggest war the town has yet seen. Who will triumph in an election fraught with passion, duplicity and unexpected revelations?"
The book is described as
Blackly comic, thought-provoking and constantly surprising, The Casual Vacancy is J.K. Rowling's first novel for adults.
I will read this, solely because it is J.K Rowling, but I'm having--unfortunately, I really hate to admit it--trouble deciding whether the synopsis intentionally sounds quirky or whether because I know it's J.K Rowling that is sounds quirky like a Harry Potter book.
ANYWAY HOORAY