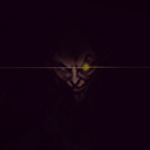 Joined

Aug 31, 2007
Messages

4,159
Age

25
Location
rep + 99 to those who got my shitty and obscure Jay-Z-reference
As the title suggests, I'm having girl problems. I honestly didn't think of making a thread about this but heck, it doesn't hurt getting some outside opinions on this.
Basically, to make the story short-ish: I met this girl 3 months ago at a party. We got along extremely well and met up a week after (I accidentally - I swear - forgot my vest at the party and she took it home with her to make sure it was safe...
Perfect date opportunity amirite
).
Anyways, we had a lot of fun and it became obvious: she was into me. She even asked me to go to a festival with her, despite only having seen eachother like 2 times. Sadly, I wasn't available so I had to pass on the festival.
We've went on quite a few dates over the past couple of months, with one extremely fun date (took her to dinner) ending on a high note - a kiss. A rather hasty one, but a kiss nonetheless. Everything was going pretty damn well, so, why am I making this thread? Well, the problems are about to start now.
She was extremely busy inbetween the kiss and the date after it and... things kind of got awkward after that. I'm personally not that experienced in terms of relationships so I for one had no idea what to do after the kiss (especially with the amount of time that passed by). We didn't really talk about it either so I didn't know how she felt about it. I tried to get a bit more intimate again on our next date but I never found the right time to do anything like that. She did invite me to go to her place but people were coming over for dinner (and she had to basically babysit the kids of those people) so it didn't feel right to me, for some reason. Needless to say, I was going home disappointed since I did think the date was going to be.. more exciting.
So it was time for the "big guns": I suggested to go the cinema, which we did a couple of days ago. I was planning on bringing my A-game.. But, as you might already expect, things didn't go like that. Don't get me wrong, we had fun. We had some drinks afterwards, we talked, we laughed.. But again, I didn't find the right time to take action, aside from some minor teasing. Then, right when she was about to leave, I tried to get closer to her but she gave me a kiss on the cheek, wished me luck for my exams and said "until next time" (obviously, in a friendly way). I felt like shit as I felt like she was kind of avoiding me getting more intimate, so I didn't bother trying anything different and said goodbye as well.
I'm at this place now where I don't have a single clue how she's feeling about us. Though, seeing how she still accepts going on dates, I'm thinking she might have the same insecurities as me. I guess I'm afraid I missed some great oppurtunities (like her inviting me to the festival, to go to her place, ...) that she's just... given up and/or lost interest.
So, my question to you good people: how should I approach this? I'm thinking of just talking to her about it next time we meet up (probably in like a week, after my exams), but I feel like that could be a bit risky since a conversation like that can go both ways (though, it's only fair for both me and her to get this sorted out). Then again, maybe I should just take more risks in general. Thing is, I just feel like having another date at this point would just be a waste of time. Anyways, let me know what you think about this situation.
For those who took the time to read my rambling: much appreciated rep +1
Last edited: