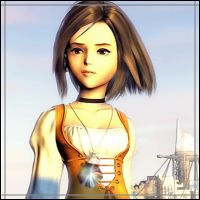 Joined

Nov 11, 2014
Messages

1,448
Awards

25
Age

45
Location
Website
Okay, just started out. Proud mode, of course.
Thought I'd ask; What's some easy trophies to shoot for so I can get the secret ending? Got the seal from the AR cards, how do I get the system to recognize the other one? Also early on, is there a good place to buy potions before you hit the boss? I'm on the last one (stupid, I know) and I need some more. This is before I catch Neku btw.
Thanks guys in this journey to STOP RELYING ON WIKI SPOILERS that I've been on. Also, since this is on the 3DS, if there's anything with getting friended; Well, check my sig and let me know if you added me and what yours is
Found out the hard way when I got my purple 3DS, stupid thing never tells you when someone uses your friend code, ARGH!
Will be using a walkthough but I swear, there's always somewhere you get stucks...
[Edit] And I don't know how to fix the thread title; could a mod please fix the spelling? "helkp" is supposed to be "help"; I don't know how the flipping fudge I typoed that bad!
Last edited: