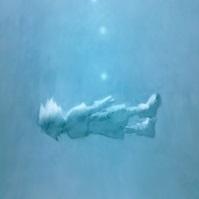 KHI Site Staff
Staff member
Joined

Feb 1, 2009
Messages

2,517
Awards

11
Website
still BBS cleared it up too
No, BBS did NOT clear it up. When in BBS does
Mickey find out that Ven is inside Sora's heart, and Xion, Namine, Roxas and Axel are hurting and need some kind of saving?
Answer: HE DOESN'T FIND OUT.
Without Coded, everything that happened in BBS is pretty much irrelevant to the future of the series; it is simply a series of events that happened about ten years in the past. Coded brings that series of events into the knowledge of the main characters, which means that BbS characters and plotlines can appear in future games.
If you want to argue that this can be done in a flashback in a future game, then whatever. I don't care, I like playing video games.
But you CANNOT argue that BBS clears up everything already.