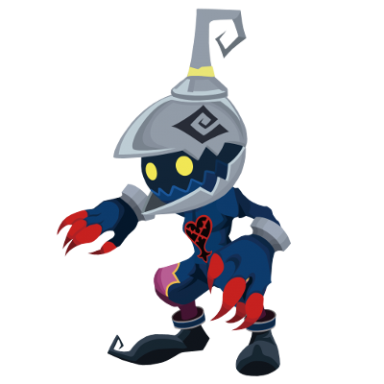 Joined

May 14, 2017
Messages

525
Awards

6
Location
Ahoy hoy,

So as I'm nearly finished with this long awaited game that has alluded us all for 13 years (if that was intentional on Nomura's sake then shame on him for a really lame coincidence) I've begun to notice some patterns. Notably, the dark enemies in the worlds clash with the worlds theming.

Think about it:
Olympus we've got flame cores, water cores, earth cores minotaurs, bowmen air soldiers and soldiers. All of these are right at home in the ancient styled world, with weapons and properties linking themselves to greek mythology.

Twilight town, bowmen, soldiers, large bodies, and soldiers, okay, kind of makes some sense, it is an in between world,
Then the powerwilds come in, and as much as I love these guys, they really seem out of place in the temperate woodland that is the woods of twilight town. I get it, they can climb trees now and throw nuts, we haven't seen these guys in a main series game since Chain of memories, but they'd be right at home in a world like the Jungle book, or Peter pan's islands.

Toy Box: Okay, the enemies here actually mesh very well here, especially the marionettes. I've got nothing.

Arendelle (sigh): Ninjas in what is essentially Iceland mixed in with Caribous and soldiers, Couldn't we have had these guys in the Big hero 6 world?

San Fransokyo: We've got a T-REX rampaging through the streets of Not-San Francisco, with a volcano on it's back, how does this tie in to the movie again? Oh and snipers, looots of snipers under bridges, in the streets, and around every corner. Yep, just like the two real cities.

I get that the game took a while to make and there's only so much they could do with so little to go off of having to remake everything from the ground up, but this is hard to ignore when you see it.