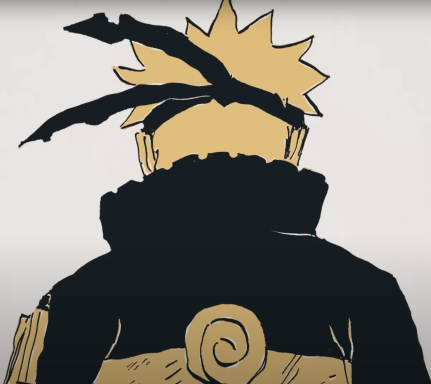 Joined

Dec 15, 2005
Messages

9,319
Location
Website
In

sin

cerity

Demons + Angels + Ghost + Sinners + Insanity + Purification =
Justice
?
[Genre: Heaven&Hell + Modern-Action/Supernatural + Open World + Morality; Roleplay]

God and Lucifer.


-prologue-



​
Just historical names and figures to us all now. Right? Wrong. Thought to be myths by the skeptics of post-modern religious and non-religious semantics. There truly is no evidence of either existence aside from what people are willing to believe. However, both are much closer than one would be willing to believe. For those that believe as well as have seen, know the truth.
There is exist something known in by an age old title. It has been known as the Other world Eighteen Point System. His Holiness and His Wickedness came to an agree of how they should balance the world of both the pure and the corrupted. The amount of points held by the opposing front determines the polarity of the world. Polarity of the heavens, pure, innocent, and blind to the negativity of realism and tragedy. Polarity of the infernos, tainted, realistic, flawed, and in-abolished to temptation.
Points were divided by the his holiness' special troupe of angels versed against his wickedness' special troupe of devils. Since the beginning of time, they've warred with each other without rest. The divine army in God's cabinet had severely delivered a massive vulnerability and reduction in the wicked one's forces. Shifting the Earth's polarity significantly for many eon's to come.
Earth is a very different place now. It's having its share of turmoil and paranoia undressed by the convictions of its current leaders. After eon's of explicit contact, his wickedness and his holiness caught up in the modern day. Each has established a mid-way point on the earth where they reside to do as they please. The Devil's Saviours' reside in an urbanized location, lead by their head demon Commander Belial.
He commands five devil subordinates. With just basic instruction of co-existing among human beings, and merely exploiting the 'sinners'. A sinner by definition is simply a human being that harbors a very vinyl essence of darkness within the pits of their hearts. That darkness is fuel and a necessity for devils such as these to even remain alive. Its proper name is known as Dark Essence, which manifests itself as a matter-less black energy that is registered to the Devil's eye as a cloak or shroud. The devil's will often hunt down sinners and usually absolve them of that dark matter. Truly wicked Devils would exalt sinners through their own sin for 'violence against flesh'. But saviour's are classy, above this, and its this lust is very rare, they're saviours after all and their competition is against the angels. Devil's have no interest in ghost.
On Earth as well, the angels reside as bounty hunters of two common enemies in the eyes of his holiness. Devil's and Ghost. Ghost, by definition are souls that have wandered the earth as astral entities and haven't quite made their way to judgement in neither. To the masses, or the human race they're poltergeist that aren't able to physically be perceived. Angel's have the power to make the distinction of ghost and if ghost are overshadowing a sinner or even pure human being.
The Angels reside in a much larger syndicate than the Devil's much smaller firm. In a metropolitan area, a large building that is largely extended and affiliated with smaller companies tied with the angel's firm. They're head angel, Saint Isiah leads thirteen females known as The Graceful Palms. Their purpose is to hunt down and purify ghost to send them over to be judged by the hands of his holiness, absolve sinners of their dark essence, and eliminate any of the his wickedness' subordinates on sight.
In this classic setting, it is truly a joy to admire one's goals and ambitions. Survival is what matters more than anything else, but for one misunderstanding to manifest itself and become apparent, this age long struggle of power has continued for as long as it has. The Devil's Saviour's only have Five-Points. The Graceful Palms posses Thirteen-Points. Ensuring extinction and eliminating the overall negativity and conceit is the true goal of the Graceful Palms.
The Devils Saviours? They're just here, if they die, does it really mean this world is saved when they don't do any excessive harm? Just ask yourself, where theres evil, there's good within it as their is evil within that very same good.
"Survive. Nothing else matters." --Commander Belial
"Purify and Eliminate. Nothing else matters." --Saint. Isiah
V vs XIII. Lets do this.
Demons and Angels
-the real story-
In more recent times. The Eighteen Point system that had once been put in place to balance the polarity of the world, in recent centuries has been used to oppress 'freedom' on its counter-part, the demons. Demons were once densely populated, even the underlings and non-incarnations of the seven princes. However, throughout history, several events that aspired massive amounts of hysteria and distrust such as the persecution of those suspected to be supernatural beings known as witches. Aspirations of hatred against opposing ethnicity also created problems and were weeded out by a skewed variation of 'order' even if it meant the death of those that weren't 'blessed or pure.'
From Heaven, the eyes of his holiness sought to rectify his wrath against man for their sins, so weeding out the wicked influences and freedom's of thinking otherwise out of jealously seemed to root into the minds of mankind as order. Polarity shifted to order, as the influence of 'freedom' was diminishing rapidly and much of the points lost from the wars since before then. Deducting them through merciful and holy acts to create order, and greatly suppressing his wickedness' arms against the angels.
This cycle continued, into the present day.
April 1, 2018. -- Somewhere in Nevada
There were stories of a man that went mad. Midst the desolation he lost his mind and began to kill everyone in site looking for the sheriff. He knew only madness, reason and logic were beyond him and he continued to fight but it has always been unknown as to why. His name is Hank, that is all that is known. This territory's polarity is greatly monitored and maintained by order, the angel's are pulling their hair out at the current time trying to capture hank and purge him of his dark essence. A mere human being, a talented weapon specialist, but a loose cannon that craves only the thrill of blood and gore.
Yeah. Its true madness. Its been occurring all over the many territories recently, sinners that seem to become consumed in complete madness and no longer fit into freedom nor order and throw the eighteen point system awry. Now this is only a rumor, but they say when a human attempts to catch a glimpse of either his holiness or his wickedness, they loose their minds as they're unable to withstand either skewed perception of 'the truth'.

​
Rules
-No God-modding or Power-playing. Everybody is capable of being killed and no one wants another person to make their character do something they didn't agree to.
-Normal KHI Guidelines do apply.
-If you join, I take that as a commitment. If you've got real life issues, please, let us know so we can make arrangements for your character.
-
I will not accept any temp(less) reserves
. I will however accept an incomplete template 70% completed for a certain position.
-
No Biographies
. This will relieve some of the stress of completing templates.
-Romance is allowed, keep it PG-13 and do black outs like in the movie theaters guys and gals.
-Do your very best to be literate and well to be understood when posting. I am not perfect myself, but I love when people have a clear understanding of what I write.
-Read the rules? Post 'Pardon me. Got a light?' at the top of your template.
-Last but not least. Have fun, I put a lot of time into this and I sure as hell hope you enjoy it even if you aren't apart of the story and just a following reader :3
Honoring Ideas and Philosophies.
-Research in various different interpretations of demons and angels.
-Canon material from Panty&Stocking With Garterbelt
-Canon material from Defense Devil
-Canon material from Madness Combat (c) Matt Jolly
-Original Material from Liminality within Orsa (cc) w/Superbia
-The fans. The Jesus Freaks(don't kill me guys!).
-The Roleplayers who supported this massive development.
-Wikipedia.
-The Turks (Final Fantasy VII/Crisis Core)
-minimal FMA references
-The Divine Comedy (mostly Inferno and Paradise)
-Concepts from Video Games such as Devil May Cry Series, Bayonetta, Castlevania, and Dark Souls.
​
Last edited: