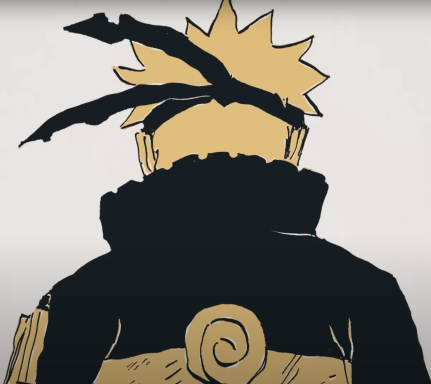 Joined

Dec 15, 2005
Messages

9,319
Location
Website
Inception
We're paying for our mistakes...


a zombie kingdom hearts roleplay!
D
arkness in Zero.

Final Report...
​
With my life wasted, with my time twiddled away prattling in my research I could do nothing. Xehanort had proven himself a worthy adversary as well as disciple of mine. He's done me grave harm, he's made those around in her world suffer in utterance of his name. In my rage I sought to put an end to it. Though in my gravest of fears I started all over again...
Only to forget.
Here I am, in this dead end. Fast asleep, I don't remember my name, or how I even came to be. These memories...reflections of former hatred and rage are all I cling onto. In vagueness, I can only ever recall my terrible actions midst my rage, I did the worst possible thing imaginable...
I ended the beginning...
​
Inception
​
This was the ultimate bi-product of DiZ's ultimate mistake and undoing. With his final act of retribution, he created a machine to extricate kingdom hearts. Intentions where to free the hearts from the clutches of a greed ruined organization. However, the results of this act were unpredictable, and so this became the outcome.

When Kingdom Hearts faced its trade and exchange upon being freed, things 'reset' and shaped the face of the current reality. The worlds were plunged into darkness as its leading light had unintentionally been greatly expunged. Its people became sick, and remained changed.

They began as something else entirely and a breed was spawn as a result of this. Humans became rarer and rarer as this epidemic erupted across the worlds in the time span of a three decades. This breed became known as The Aversai.

By research and understanding of hearts, hearts could hold the capacity of light, darkness, twilight, dusk, and even dawn alignments. However, this new phenomenon coagulates the heart's individuality and discernment altogether, its like a heart virus that incapacitates the user's free will and their only urge is much more malicious and violent than a heartless, unversed, and even nobody's nature.

To destroy and annihilate all forms of light and darkness, so that order can never exist. The Aversai's only intention is not one understood, but observed as a complete state of mindless insanity that can turn even the boldest and daring of hearts to sheer madness.
​
The Aversai
​
Or better known as human being's imprisoned by an new heart virus that swept the worlds over time following the great purge of kingdom hearts. Classified as innocent human beings whose hearts we're infected and are being manipulated by this new virus. These humans aren't in control consciously of their own actions, further studies are to be conducted to fully discern a cure if possible. For the stragglers that cling to life and their own sanity, the only known way to become infected is to ingest any dna of an Aversai or to be bitten deeply by an Aversai. In short,
AVOID THE AVERSAI IF YOU'RE UNARMED!

Characteristics
The Aversai are blind.
The Aversai find their targets by their sense of hearing so fooling them by throwing sound is essential.
The Aversai are indiscriminant of their targets, they attack other humans, heartless, nobodies, and even unversed.
The Aversai can only infect species that carry a heart. (this means emblem heartless can be infected, but purebloods cannot)
They are humans, but some have mutated will put off a more grotesque and transmogrified form than others.
The aversai, some share the common appearance of a silhouetted appearance even if others have more unique forms, they most of them will look as if they're color is captured by shadow.
Tier/Class/Ranks
D-Class Chasers - Sentience Level ~ Zero/Mindless
C-Class Singurs - Sentience Level ~ Low
B-Class Vespers Sentience Level - Mid
A-Class Vouchers Sentience Level - High
S-Class Xabats Sentience Level - Peak/Top
Chasers are the most common. They are also the mindless minions hoardes of Aversai's who's numbers are by far the greatest. They posses no true intention or ambiguity outside of their ability to merely attack without warning and infect other pure humans.

Singurs are somewhat stronger than chasers. There gap isn't too significant, but their attack patterns are a bit more complex or have some form of pattern, they're even able to dodge out of sheer luck.

Vespers are sub-intelligent peon tier Aversai. These are the first aversai to exhibit any form of thought that is deemed independant. As all the aversai themselves are blind, these aversai developed a heightened sense of smell to acquire their targets much more easily.

Vouchers are the moderate-intelligent aversai. They would function based on their behaviour like that of a composed teenager. Vouchers are rare considering they wield weapons and respond directly to their above class, Xabats. For the purpose of this story, Vouchers are mini-bosses when enticed with pure human enounters.

Xabats are the peak of the aversai chain and likely to be the source of the spread when it comes to the virus that creates the aversai. Not much about Xabats are known, yet even these aversai succumb to blindness yet have developed a special sense that alerts them to present aversai and humans alike. They also appear to look the most human and don't have that recognizable trait of a silhouetted or darkened human appearance. This is just a rumor, but its possible they're somehow connected to the giant heart in the sky and recent influx of keyblade wielding pure humans.

​
So now what?
​
A quick summary guys. This is an alternate ending to Kingdom Hearts II which was used as a platform to base this RP off of. Essentially, you can pretty much guess that canons are either Aversai or died as humans with reluctance of curing the epidemic.

Needless to say, roleplayers will find themselves in a zero hope environment that will be constantly putting a stress on legitimate survival skills, teamwork, and ability to hold composure and withold sanity around the clock. There will be some sleepless nights watching guard, but I guarantee you that no one will die IF cooperation is 100%.
​
Rules
Each roleplayer is to introduce one major flaw and weakness in every character crafted.
No roleplayer is to control the other person's character without his/her consent to.
Should you join I take that as a commitment and you should as well.
If you are unable to post, make us aware by posting in the OOC thread, PM'ing me, VM'ing me. Do what you have to, this is a good practice of punctuality.
You're allowed to make and use multiple characters.
Thinking about making a keyblader? Go ahead....hehehe AHAHAHAHAHAHA! -cough- I mean, sure! You do that kiddo.
Have Fun, because I AM GONNA ENJOY TORMENTING YOUR PSYCHES!
Oh yeah, keep romance PG-13. We can talk about touching, but we can't talk about naked touching. Lol.

​
Template
Name: (Keep it original, last names are optional)
Nickname:
Age:
Gender:

Affiliation: Human/The Aversai

Appearance: Images are fine, but provide a description.
Attire: (See Appearance, this is what your usually wearing)
Armor: (If any, Optional)

Character: (This is basically your personality, how you act, etc. Please, please, PLEASE don't be boring!)

Weapon of Choice: (It can be a keyblade or a wooden sword, long as you can hit stuff with it kid, be my guest.)

Ability: (Man listen, there won't be any teleporting you hear me? Keep your ability reasonable. You only get one, so make it count.)

Magic: (Got any mages? Keep your magic strictly KH and FF based. Yes you will use items such as ethers and elixirs to replenish magic. You may have up to four spells tops)

Recent History: (Nothing fancy, just what you've been doing up until the epidemic hit your place of residence and how you've managed to survive up until this point. I recommend everyone start off in twilight town, boarded off in the clock tower at the train station though.)
​
Last edited: