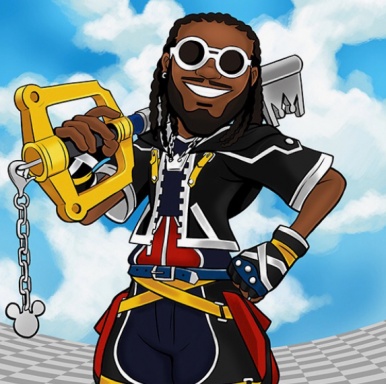 Joined

Dec 22, 2008
Messages

4,966
Awards

5
Now, this is a shot in the dark, but with how Disney loves milking their franchises - and has succeeded in doing so - anything is possible, right? So, with the release of the Maleficent film yesterday and the announcement of the Little Mermaid live-action film in March, it's likely the live-action adaptions of Disney's beloved films of old won't stop there. Disney has seen the success of the Marvel Universe that has set up two more Avengers films, and they're gearing up for an expanded Star Wars universe with their one-shot films every other year starting in 2016. Maleficent and Little Mermaid might as well be the beginning of something much bigger, and that something could be an Avengers-esque film, bringing all of the classic Disney characters into one giant motion picture.
Haven't caught on yet? Well, what I'm implying is that Kingdom Hearts could very well be the franchise that is able to successfully bring all these characters together and have it make sense. Kingdom Hearts has grasped the Disney fanbase for 12 years now and has overachieved success with compiling these beloved characters into one product in such a brilliant and bold way.
If such a film is created, it would generate a huge amount of buzz and revenue. Yes, Kingdom Hearts isn't necessarily a "mainstream" video game and wouldn't turn your casual movie-goer's head at first glance, but promotion will. Even if they see a spiky-haired teenager whacking black blobs of evil with a giant key, they will be drawn in once their favorite Disney characters appear.
Disney loves making money, but they also love putting out a good product. A Kingdom Hearts film gives them a way to please fans of the series, as well as put out a compilation of all their iconic characters with a brilliant story that allows it to not be such a mess as it could be on its own. With the promotion that Disney can pull off, this film would attract millions and post great numbers because of the classic Disney characters involved.
Last edited: