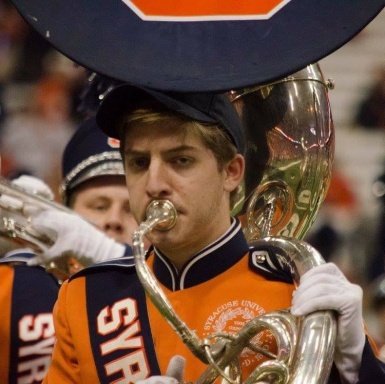 Joined

Apr 7, 2013
Messages

2,184
Awards

27
Location
Dream Drop Distance was released in 2012 for the Nintendo 3DS, and the game itself brought us a lot of questions and plot holes that would go on to be analyzed in essay form thousands of times on this website. Of these questions, I want to give my hot take on one question that bothered me in particular when I started this game up: why the hell is Yen Sid's Mark of Mastery test so involved?

Now, while this question initially filled me with rage and confusion the more I thought about it, this actually makes more sense to me than it originally did, and there's one big reason why. You see, what I came to discover is this: Eraqus' test just wasn't very good.

Now, I'm not saying that Aqua didn't show some qualities of being a master initially, and I'm not saying that this concept didn't go unexplored towards the latter half of Birth by Sleep; it completely did. However, everyone that played Dream Drop Distance, for the most part, had this impression that Eraqus' test equaled good while Yen Sid's tests equaled frivolous exercises of character. But, why do we think that Eraqus' test did accomplish anything to begin with? When you think about it, the test consisted of them beating up enemies then sparring each other one-on-one, which certainly wasn't enough to prepare them for the worlds lying ahead. Hell, Sora spars against four of his friends on the island, 3 simultaneously at one point, including Riku, and he was less qualified to go into the outside world as a keyblade wielder than Aqua, Terra, or Ventus were? And don't give me the "he couldn't fight heartless with the wooden sword" bullshit, because once he got the keyblade he was just as competent, if not even more competent at completely obliterating those shadows than Aqua and Terra were at beating up those orbs.

Now, let's look at where his test left us: it was addressed that Eraqus was foolish to base Terra's worth by the darkness he held inside of him, yes, but even still he's used as a template for how these tests usually go. Wait, back it up there, Yen Sid: you're telling me that most keyblade wielders, including Terra, Aqua, and Ventus are trained in an environment like that where they're completely sheltered by how strong the darkness really can be, and that Sora and Riku actually getting shit done is the exception to that rule?! THAT'S. RIDICULOUS. Why does everyone act all confused when they look at Mickey's training in Birth by Sleep and wonder how he became a master when he was consistently going after the villains, protecting civilians, and trying to save his friends from impending doom as he was discovering himself and trying to take down an impending threat to the entire universe? Of course he got his keyblade back at the end of the game, it'd be a crime for him not to become a master after all of the times he'd proved his worth in battle. This goes for Sora and Riku as well: if he feels that he wants them to save these sleeping worlds to get their marks, I think that's a hell of a lot more productive than having them snap a couple of brooms and spar to get them and become masters.

Now, there's still a lot of problems with his execution of the test: why did he feel they hadn't already proved themselves in the first two times they saved the universe? Why did he feel their keyblade wielding was "improper" if it still got the job done and saved everyone's asses? Why not just let them keep the fighting styles that already worked and build upon them to get more refined keyblade wielders and have them learn the power of waking through the journey? This is all still bullshit, but I think the initial idea of Yen Sid's tests as opposed to Eraqus' still hold up better than people give them credit for. But of course I'm not the only opinion here, so tell me: what do you think about these scenes? Do you feel Eraqus' was fine, or do you agree that, while you may not like the execution of Yen Sid's tests, that they did accomplish more in the ideas of them? Whatever you think, comment below, let me know, and I'll see you guys in the next topic!