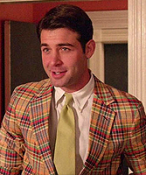 Joined

Dec 15, 2004
Messages

9,188
Website
​
Like Kingdom Hearts? Want to contribute to Kingdom Hearts Insider? Well you are in luck. KHInsider has been planning a major revamp for about a year now and is looking to expand its
news team
in order to accommodate to future changes both within the community and in the Kingdom Hearts series. Read below for more information!
Expectations:
-Would prefer an age of at least 16, but all age groups are encouraged to apply!
-Must be well versed in Kingdom Hearts series news.
-Must be familiar with the KHInsider community.
-Must be online regularly.
-Proactive personality.
-Serious applicants only. We will be vetting you through an aggressive training process.
-Basic HTML experience is a plus!
-Japanese language knowledge is a plus!
-Previous website/news/journalism experience of any kind, formal or informal is a plus!
To Apply:
Send
jeels
a private message, no later than
September 5th, 2011.
Include the following in your application:
Name:
Age:
Country/Timezone:
Availability:
Talk about Kingdom Hearts:
Your Personal Experience with Kingdom Hearts news:
Any other experience (other websites, etc):
Best way to contact you:
Anything else you'd like us to know about you?:
If interested, Shamdeo or myself will get in touch with you ASAP.
Do not pester us. Do not post your application in this thread.
"But jeels, I'm confused about something":
This thread is for any questions or concerns you may have, ask away.