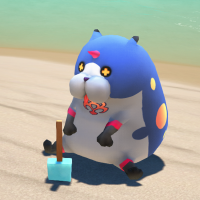 Site Staff Manager
Staff member
Not entirely sure if anyone else has looked through the game's map files yet, but there's quite a few peculiar items in there, some with more reason to be there than others. I thought it'd be interesting to take a look at them, so here are some of the ones I've found so far!
I can only assume that might have been one of the earlier maps created for the game, hence why all this random character artwork was thrown in there. That Alice is a bit less detailed than the one we saw in the
first screenshot
released for the game. Looks like they were trying out a much simpler style back in the early days!
Larger versions of the in-game artwork can be found here!
This one was just posted up on our Chi twitter a few hours ago:
Maybe they intended on using this as a reference of sorts or planned on including Sephiroth at one point, but uh...
I'd like to know the thought process that went into making the decision for this.
Hey look, it's Snow White and the Prince! You'd never know they were there because of all the trees in the way!
Again, I'm assuming this was being used as some sort of reference for the actual scene taking place there, but Snow White is unbelievably creepy here.