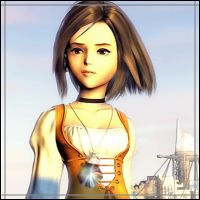 Joined

Nov 11, 2014
Messages

1,449
Awards

25
Age

45
Location
Website
I noticed that one of our members had the extortion pic from Photobucket recently. Ugh, gross! I'd been using them for years for my sig pics and stuff. Luckily I'd temp moved my stuff for another site, I'm planning on moving to Imgur and BG (
BlueGartr
has a hosting thing, but I wouldn't recommend them unless you got a thick skin; that board is CRAWLING with trolls, and you have to post to use them.) since I effin' do not want to deal with this nonsense if it hits me. I can't afford that anyway!
Since I keep a list of pic hosting sites for a FAQ I run for RPGamer, I thought I'd share it here for those who may need it. You may notice 'bucket is not on there, I refuse to send any traffic their way unless they apologize. I'm also in the process of grabbing all my pics so I can host them somewhere else; you be nasty to your customers, you don't get my business, Photobucket.
------------------------------
Imgur
-- Free, you will have to sign up to manage your pics. To hotlink from there, you will have to make it public. Also no copyrighted material or illegal material allowed.
BUT!!
They decide what might be infringing so that might be trouble. Do not use them for website pic hosting.
Flickr
-- Free, need to make a account here to use it. No file limits that I can see.
BUT!
No copyrighted material allowed, and they do takedowns. You need a Yahoo ID to make a account here, which you may not have and may not want to make one. Also finding the embed link is not that obvious.
Here's some directions on how to go about finding that.
. Do not use them for picture selling.
ImageShack - Best place for all of your image hosting and image sharing needs
-- Seems pretty easy to use and fairly reliable.
BUT!!
No offensive or pornographic images allowed.
Also, if you do NOT get your own account...your images could be overwritten at any time.
Free Image Hosting at FreeImageHosting.net - Upload & Share Images on Social Networks, Blogs, and Galleries
-- Simple to use.
BUT!!
You just upload, you do not get your own account. Do not use them for websites. Also, they can remove images for any reason.
Image Hosting Biz - Free image hosting
-- Seems you can just upload, without creating a account. They clearly state what they consider abuse so you won't lose your pics if you follow the rules.
BUT!!
Can only upload *.jpg, *.png, *.bmp, and *.gif files. Max file size of 8 gb.
TinyPic
-- Fairly easy to use. Can just upload here.
BUT!!
This is run by Photobucket, and you know how well THAT recently turned out. You need to register to delete any files. Might resize your picture if it's big.
Google Drive
-- Pretty easy to use; it's like Dropbox. You can store and link anything here. They can handle bigger files than most, tho you wouldn't want a huge file in your sig or anything.
BUT!!
It is a PAIIIN to get the link so you can use it embedded, and not a website link.
You will need to follow these instructions
to get the embed code so you can use it as a sig or something, which isn't obvious. Might not be good for forums like this for that reason.
DeviantArt's
Sta.sh
-- Simple to use. You
need a DA account.
No file size limits that I can see. You can make directories to help organize your pics, and link to said directories..or the whole account..really easily so others can browse.
BUT!!
To get a embed link, you actually have to publish whatever to DeviantArt. I think this is better for those that create their own fanart/sig pics/avatars for that reason.
Imgbox
-- Looks pretty good. You may want to register.
BUT!!!
The host reserves the right to remove anyone for any reason. Limit of 10 MB per file.
Postimage
-- Decent, you will have to register to organize your files.
BUT!!
No infringing or copywrited material allowed. If you do violate their TOS, the offending images will be removed without warning.
-------------
I hope this helps someone, and I'll update it now and then as sites close, sites disappear, and sites get nasty (Like Photobucket). And if anyone has any sites I haven't found, please post here and let me know. No one deserves a extortion pic on their sig!
Last edited: