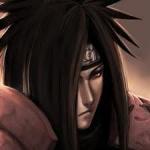 Joined

Nov 28, 2008
Messages

6,422
Awards

1
We all recall that both Yen Sid and MX saying that the 7 hearts of pure light emerged after the Keyblade War, and Yen Sid even says those hearts were the origin of the current world. Those 7 hearts now belong to the Princesses of Heart.

So this pretty much confirms what a few people have thought for a long time. Reincarnation is the rule of death in KH universe. Those 7 pure hearts of light must have passed through different individuals in different lives through out history until they were born in the Princessess of heart in the modern day. What else do you call that if not reincarnation?

Its just like XH or Ansem the Wise said in one of the reports, "Kingdom Hearts, the place where all hearts are born and all hearts return to." Reincarnation.

Makes you wonder what Sora and Xehanort were like in one of their past lives, it would be interesting if they were combatants in the Keyblade War in one of their past lives.