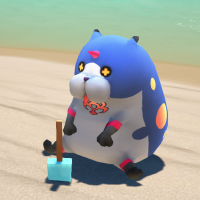 trapped in revamp hell
Staff member
I actually liked the gameplay but what ruined it for me (and I'm assuming for many) is how the game keeps getting harder and keeps forcing you to pay to get stronger medals to win.
You can easily get through all the story content without spending a dime. Just make smart decisions and, you know, pay attention to how the game works. Don't waste jewels on useless medals just because they're pretty, make sure you have the right traits, yadda yadda.
I'm not defending the gacha nature of the game but the game doesn't ask much of you at the bare minimum. I came back to Global ver. maybe like a month before DR launched after years of not playing, pulled from 2 or 3 medal deals, and ran through like 700 quests with ease.
Last edited: