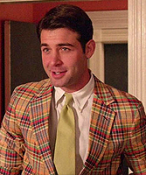 Joined

Dec 15, 2004
Messages

9,188
Awards

6
Website
So I was someone that thought the preorder bonus for KH 2.8 in Japan looked super cool. I loved that it featured the cast in the KH manga art style with cute little text bubbles. I was really disappointed when we found out we were only getting a pin once again. I know Disney pin collecting is a big thing but I was never really a fan.
I was able to get the 2.8 preorder bonus (I only got the one with Aqua/Terra/Ven/Mickey and Sora/Donald/Goofy, didn't care for the dream eater one) through Yahoo Auction, which is like Ebay in Japan:
【Buyee】 "Buyee" Japan Shopping Service | Buy from Yahoo! Buy from Japan!
and I just wanted to extend the opportunity to everyone else.
All you need to do is run a search for the preorder bonuses (the names of the bonuses are Coming (the one with Sora Donald Goofy), Bond (the one with Terra, Aqua, Ven), and Air (the one with Riku and the dreameaters), for example, here's a search for Air:
https://buyee.jp/item/search/query/kingdom hearts 2.8 air?translationType=1
and you can see several available. The great thing is is that this site is mostly in English so it's easy to navigate.
In addition to the auction site I use a ship from Japan to US service called Tenso. Essentially, you win the auction. The seller sends your item to a Japanese address associated with your Tenso account. And then Tenso ships it to you for a fee.
I received my two and I love them. Here's a photo:
Note that these are actually much smaller than I expected (see comparison to a PS4 case). I however didn't mind this because I don't have much free space for trinkets like this:
Anyway, hope this helps someone who really wanted these bonuses like me.