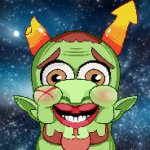 Joined

Oct 8, 2008
Messages

5,233
Awards

6
Age

28
Website
Now, don't get me wrong, I think 1.5, 2.5, and 2.8 did a great deal correctly when bringing the series to modern consoles. The fact that I can play KH2FM on a my TV in 4K 60FPS still feels pretty wild to me, since I remember the days when I was a teenager when playing any of the Final Mixes outside of Japan was difficult and expensive to do, outside of emulation. But, as time moves on, I do think I want a new collection that places a greater emphasis on preserving the greater history of the games in this series.
A few weeks ago I watched this GDC talk from 2016:
"It's Just Emulation!" - The Challenge of Selling Old Games
. I highly recommend giving this whole thing a watch, but for the purpose of this post I'd recommend watching at least the segment on "boutique packages" for video games, including a discussion of how the Megaman Legacy Collection was put together to include a lot of additional content outside of just the games that helps preserve the history surrounding those games. If you don't want to watch the whole talk, please check out at least the segment from around 32:42 to 38:08.
I'd like the Kingdom Hearts series to get that "boutique package" treatment. The original versions of the games on PS2, PSP, and 3DS games are quite different from their modern counterparts. Most of these changes are things people agree are for the better (1080p/4K resolution, higher res textures, modern anti-aliasing techniques, etc.), but there's also a lot of things that are not definitively better that were changed as well (orchestrated soundtracks, character model changes, enemy color palette swaps). In the end though, which changes are better or worse isn't what games preservation should be about, and is a moot point of discussion when talking about what should be made accessible for fans and newcomers alike.
Here are some ideas of what I'd like out of a theoretical "boutique package" or the series:
4:3 & 16:9 toggle for gameplay & cutscenes (some cutscenes are cropped in 16:9, this would allow the whole original frame to be seen)
30 FPS & 60FPS toggle
ability to launch OG or Final Mix versions of the games (bringing back OG title screen art and original heartless color palettes to modern consoles)
toggle for character models changed between PS2 and HD remixes (most notably Sora and Ansem SoD use the models made for Dream Drop in the HD remixes)
toggle for orchestrated and original soundtracks
art galleries with loads of promo art and Ultimania content
And outside of the main playable games in the HD collections, I think it would be amazing to bring all of the games on lesser hardware to modern consoles through emulation. Fortunately, none of the DS games really need the touchscreen to remain playable, and the touchscreen menus could easily be programmed to use regular inputs. The Wii U had a DS virtual console the gave players several options with how to display the top and bottom screens on their TVs, and I think adapting similar options to allow 358/2 Days and re:Coded to be played on a television would be awesome. Even if we somehow receive proper remakes of these games are some point (which I doubt will ever happen), making the original versions playable on modern hardware should still be important. Which brings me to....
I want the original version of Chain of Memories for the GBA to be playable on modern hardware. Plenty of sprite based GBA games are playable on modern hardware via emulation that just blows up the original image to a modern resolution. GBA CoM and Re:CoM are very different products, and I think it is a shame that the GBA version has been confined to one handheld since 2004.
But let's go deeper.
Why not give fans a way to play the original Kingdom Hearts Coded that was exclusive to a specific Japanese phone on modern hardware? Looking up gameplay of KH coded, it plays completely different from what eventually became re:Coded. It'd be incredibly interesting to be able to play the original version of this game.
As I said at the beginning on this, I do think the modern collections are good. Great even! But I think a series that is so adored like Kingdom Hearts deserves something a bit more "boutique" that really preserves all the different versions of these game and their history.
Also, I just wanted to say it's a crime that I've never been able to play Kingdom Hearts V Cast and this needs to be rectified as soon as possible.
----
It's been seven years since I posted here, so this feels a bit strange haha. Oddly fitting, my last posts were me being excited for 2.5 on PS3. I posted this same thread over on r/KingdomHearts, and figured good ol' KHI would be a great place to have this discussion too.