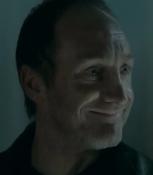 Joined

Feb 18, 2006
Messages

7,234
Awards

4
Location
You're telling me to get a life when out of two pages you just quote me?
When your sole purpose to come on these forums is for insulting, you need to do something with your life.
My problem is readingt pathetic dribble because morons don't wanna go back to school. Don't whine, shove it up your ass and grow up.
Not a lot of people want to go to school after a long break. You're right, he is taking it a little too far, but still, there's nothing wrong with being a little disappointed about going to school.
Take your little bitching somewhere else. Or someone else. I'm sure there are many other idiots who you can share with.
Stop with the insults. You blatantly call people "morons" and "idiots" for their opinions. I think you're the one who needs to grow up.
Yes, I insult people, but only when there's a reason to.