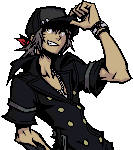 Joined

Mar 29, 2007
Messages

3,003
Awards

5
I am currently in search of a gaming computer.
Whether it is a laptop or a desktop, I have always wanted a computer that can actually play games.
Games like Starcraft II, Fallout: New Vegas, Call of Duty.

Pretty much the only thing I know about computers is that FPS will be good if they can play my games above a good 40...I think.

I want to know things like Processors, Video cards, rams.

I would also like to know what would be the best way in searching for these things.
I have been browsing Alienware, CyberPower, and IBuyPower.

I'm looking for as cheap as I can that can still satisfy my needs.