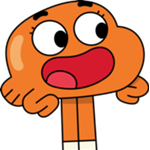 All right, don't have a crap attack
Joined

Nov 11, 2007
Messages

4,354
Awards

2
Hi khi. It's Marly. Lately I have found myself a tad unhappy about a certain part of myself--lol not my penis--no, this is a psychological issue. And one I really want to know if anyone else has this problem. And two I want to know how I can fix this.

The thing is khi, first thing I should tell you is that before I graduated from high school, I was a very socailly awkward teenager who had little friends and never did much. I kept to myself and I had crazy low self-esteem. And this really only started changing after high school. Every best friend I had in middle school and early high school had either moved away or drifted apart, and that really got to me for some reason.

The thing is, now that I'm getting out there making friends and stuff, I'm having a crazy hard time with nagging thoughts vying for more approval. I can't convince myself that people may actually want to be friends with me, ya know? I'm never convinced when people compliment me or call me their friend. And this sucks. It pisses me off, I feel so cynical of all these people I've been meeting lately and I hate thinking of them that way because I know deep down it's not true, I just can't convince myself otherwise. I'm constantly going out of my way to help these people, and I know they appreciate it cause they help me out too right? But I hating thinking that that's the only reason they're doing it, is to pay me back right?

So does anyone else have this problem? I thought this would rectify slowly when I realized how much happier I am with myself and how much my confidence has grown, but I almost want to say it's made it worse. I dunno. How can I help myself with this issue? I hate it so much.