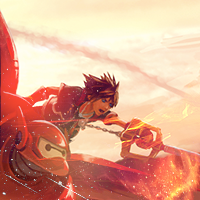 Joined

Jun 2, 2006
Messages

4,848
Location
Ok this goes back to forth grade. Ever since then all my friends have been girls because all of the guys there were stupid and talked about nothing more than sports and were always mean to me. So i started hanging out with girls because tehy were nice to me. Well in 7th grade kids started calling me gay because all my friends were girls and from that I started to act a little girly. See thing is I'M NOT GAY! I despise men and I LOVE GIRLS but they just won't seem to understand that. People ahve told me to make guy friends but I HATE GUYS! so why should I be there friend? My cousins have told me they do that because they are jealous of me because they will talk to me and not them. Do any of you guys know what I should do?

I'm sorry if it doesn't make sense I'm not really great with grammer and all (blame my teachers)


This also is why people on here thought I was a girl.
Last edited: