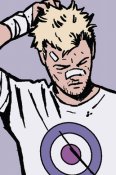 Joined

Dec 8, 2004
Messages

6,797
Awards

6
Location
You guys can make fun of me all you want. I don't care. I was not ready when I had my first son. and when his father took him, I did get an easy way out. But none of you know whats going on with the person in front of the computer. At that time , I was in a dark place, I had had depression, and my mom refused to get me help with it. My parents abused me as a kid, and both of them have always been at war. After all this happened, I took a new turn in life.
All this information - completely unnecessary. You get an F for relevancy.
How did I end up pregnant? It may seem odd, but I decided I would not have any kind of sexual relationship with anyone. It took off well for 2 years, and then I met my boyfriend, who means the world to me. It wasnt planned, so neither of us had any protection. Why take birth control if you're not gonna have sex?
Well obviously you had sex since you're pregnant. Batman doesn't plan on running into sharks in the desert, but he's gonna still gonna pack his anti-shark repellent just in case. How do you not even have condoms on hand? Sexually active or not you should always be prepared if you're not planning to have kids.
not really, but the people who do post, tend to be assholes about it. I can hardly find anywhere on this site where some kind of degrading joke is not made. At least in the areas I'm usually in.
Because teen pregnancy is a fucking joke. You can't just fall ass-backwards into having a kid.