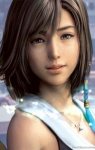 ~ ♥~ Grand Summoner~ ♥~
Joined

Jan 3, 2006
Messages

7,400
Awards

4
Location
This is a bit awkward, considering my big headedness, but I do need a little consoling.

Recently in my high school, tryouts for the Tri-Music Honors Society have come. Being a member of the Chamber Honors Orchestra, I wanted to see if I could shoot my talent with the viola farther, to see if I could go somewhere with it.

However, i was rejected.

Just knowing the fact that i failed kinda makes me feel bad, mostly because I had tried so hard and put so much effort into the tryouts. I mean, yeah I knew it wouldn't be easy, but I had to try right?

I deal with failure like this: I cry a bit (depending on how important it was) and stay a little depressed for the next few days. Not the way to deal with things, but that's how I deal with it. My friends tell me that I'm still acting depressed and I get touchy whenever the Tri-M tryouts are mentioned.

This happened on Friday--should I be over it by now?