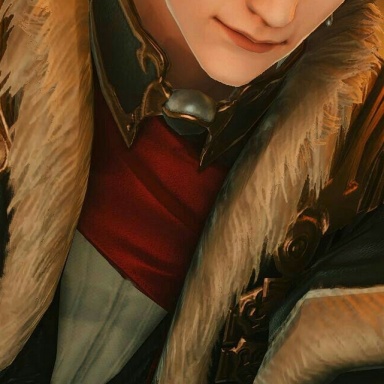 Joined

Jun 10, 2008
Messages

7,439
Awards

4
Age

29
This is the first fic I'm posting here. :3
Critique is welcome, but no flaming, please. <3
~*~
Hospital Flowers
Author:
Frozen Soul
Pairing:
SoNami
Rating:
Uh... PG-13?
Beta Reader:
No
Summary:
It has been months since Naminé was at school. Now, when she is finally coming back, she almost loses her life in a car accident. Soon Naminé finds out, that she was saved by an unexpected person... the one who she has fallen in love with.
I
I will see him again.
Pure-white snow crunched under her shoes, as she walked towards a gloomy-looking, grey building on the other side of the road. "Destiny Islands High School" was written above the front doors.
My heart is beating so fast...
As she stepped out of the pavement to cross the road, a silvery car turned around the corner.
"I know, honey, but could you
please
stop shouting at me? I'm trying to drive a car here..."
The female driver tried to adjust the radio while holding her phone with her other hand. This caused the car to toss about on the slippery road.
It seemed, that the vehicle would end up into a ditch, but fate decided to steer the car straight towards the girl, who was only a few steps away from the other side of the street.
The screeching sound of brakes. A loud thud. Body smashing against the windscreen. The woman stared at the crimson liquid flowing on broken glass, her face as white as the snow. She was still clutching the cell phone in her hand.
"I'll call you later", she whispered towards it, her voice stuttering.
***
"She has been unconcious for days. Will she recover?"
"We can't be sure. She lost a big amount of blood, which may affect her physical and mental condition significantly."
"Mom?"
Three pairs of eyes turned towards the hospital bed. The blonde-haired girl sat up quickly, looking around the room in fright.
"Naminé! Oh thank God!"
A woman with brown hair and gentle blue eyes stood up from a wooden chair, embracing her daughter tenderly. Naminé tried to wrap her arm around her mother, but noticed that she couldn't do it. Her eyes wandered down, stopping at her left hand. It was covered with white cast. She also noticed a large band, going around her stomach.
She flinched. Her mother backed away, looking at her worried. A tall, blonde-haired man appeared behind her, smiling sadly.
"Dad..." Naminé said quietly. Sharp pain spread all over her body, as the painkiller started to lose it's effect. "What happened to me?"
A male nurse joined them, starting to change the almost empty blood pack attached to her.
"You got hit by a car", her father said. He had a calming, deep voice and green eyes. "You flew against the windscreen and broke your arm and rib. You lost so much blood, that we thought you were..." he couldn't continue.
Naminé wasn't able to prevent the tears streaming down her cheeks. After months of illness, strong medication and examinations, she thought she wouldn't have to return to the hospital, the place she despised deeply.
"The woman, who drove the car was in complete shock", her mother, Alice, continued. "We would have lost you, if that boy hadn't noticed the accident."
Naminé swiped the tears off her face with her healthy hand and raised her eyebrows in curiosity.
"Boy...?" she asked, staring at Alice.
Alice nodded slowly. "He was walking to school, when it happened. He was just in time to see everything, and called the ambulance. He also kept you alive by damping most of the bleeding and helping you to breathe."
Jack, her father, started to speak. "He was a brave young man. We have to reward him for saving your life. What was his name again? So-... something."
Naminé's heart skipped a beat.
"Sora?" she whispered, her eyes widening.
Jack looked at his daughter amazed.
"Yes, that was his name. How did you know?"
The blonde girl blushed slightly. "He... goes to the same school as I..." she mumbled, lowering her head so her parents couldn't see her face.
"Well of course he does, there's only one school in these Islands", Alice said, examining Naminé closely. "Is he your friend?"
She shook her head quickly, causing a wave of nausea go through her.
"N-no... He..." she started to feel dizzy.
The nurse looked at Naminé closely.
"She needs more rest. We should leave her alone for a couple of hours, so she can recover", he said. The three left the room, switching the lights off while doing so.
Naminé lay in the dark, thoughts drifting through her blurry mind.
Sora saved me... Why him? I probably looked very helpless and vulnerable. I didn't want him to see me like that!
Tears came to surface once again.
Why did I fall in love with him in the first place?
~*~
So, there's the first chapter. I'll try to write Chapter 2 ASAP, but it may take time due to school and swimming trainings.
What do you think?
Last edited: