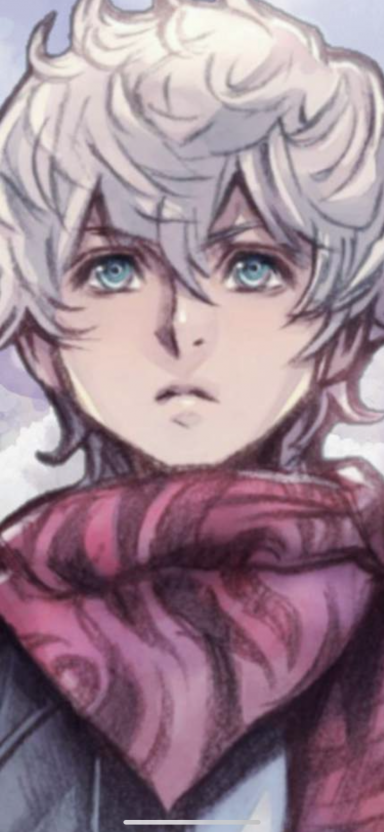 Joined

Dec 17, 2019
Messages

118
Read all first please!

1) Riku vs young xehanort

Story wise: Both were fine After fight

Fans: Riku beat Young xehanort

Facts: both Showed no sign of defeat, the fight ended and young xehanort returned to his chair cause master xehanort body was completed


2) Sora vs Terra/Lingering Will

Story wise: both were standing no sign of defeat on any of them

Fans: Sora beat Terra/lingering will

Facts: he stopped cause he sensed ventus heart and that Sora isn't xehanort, plus lingering will/Terra journal stated his better keyblade wielder then Sora


3) Aqua vs Terranort

Story wise fight: Terranort showed sign of defeat

Fans: Aqua soloed Terranort

Facts: Terranort fighting two battles at the same time, basically 2vs1 Terra fighting on the inside trying to regain control and aqua on the outside dealing the damage. Then kh3 proved how strong terranort is by showing he is no longer restrained by terra anymore and can go all out


4) Terra vs xehanort

Story wise: Terra wins

Fans: Xehanort is weaker then xemnas

Facts: xemnas is not stronger, xehanort (being old also effects him) only lost cause he was holding back cause he didn't want to hurt his vessel, he only wanted to unleash terra's darkness when in fact serious xehanort bodied all 3 TAV trio with one hand behind his back


5) Sora vs Xehanort

Story wise: Sora with his power of friendship along with his 2 allies Donald and Goody beat the villain

Fans: xehanort is overrated he lost to Sora, Sora should be number 1 strongest etc

Facts: Good always beats evil, Sora didn't win cause he is stronger or better keyblade wielder, the game is half Disney so it's all about power of friendship, plus how many times Sora said I'm weak without my friends yea he maybe strong but one on one with xehanort? That's still debatable


6) Aqua vs vanitas and the demon tower (kh3)

Story wise: Aqua loses

Fans: Pathetic they nerfed Aqua she lost in every fight she was in...

Facts: well No they didn't nerf her it was stated she was weakened after the rescue so yea it was explained why she looked weak before the final fight, also vanitas only won cause he never fights fairly to begin with... and important facts you gotta remember that vanitas always put up an equal fight with aqua and making her barely stand in her feet so not surprising he put a work on her, she may be stronger then him but that is only by a tiny merging


7) Terra vs Eraqus, vanitas, Terranort

Story wise: terra beats eraqus "a Keyblade master" fights Xehanort and vanitas at the same time, beat terranort solo

Fans: Terra is weaker then Aqua (well I can't help but facepalm in this part)

Facts: well if me stating facts about character makes you think I'm a fanboy then sure keep telling yourself that cause all I'm doing is stating facts here and the fact is aqua showed no feat whatsoever that put her above terra other then her having strong heart like Sora, not saying terra will demolish her but I won't rank her above him either until proven otherwise at least


8) Sora vs saix (kh3)

Story wise: saix has the upper hand

Fans: Saix beating Sora? The powers scales in this game is bad...

Arguably: altho this one I have no proof for and can somewhat agree that it's bad power scale that Sora lost but my only explanation here is that you gotta remember when saix enters his berserk form you really can't touch him whatsoever, your only option to beat him is take his weapon and use it against him, Roxas for some reason can break his berserk form without using his weapon so yea this the only fight I can say is terrible and one of the few unexplainable power scale


9) riku and mickey

Story wise: riku and Mickey struggling with heartless demon tide

Fans: those two are weak... and they call them keyblade masters


arguably: I mean didn't Mickey say to riku that the heartless they are gonna face will be stronger? and the lower they go the stronger the heartless becomes? Seeing as Mickey before becoming master put up an equal fight with aqua against the demon tide back in 2.0 suggest what I'm saying is "arguably" probably correct



I have kept this inside me for a while now... (plus I think saying I'm leaving this early was bad move of me) So you see the problem here isn't kingdom hearts 3 it's the fans that can't tell who is stronger then who, sorry to say that but if you want to hate me go ahead I have been listening to these fans complain for year now about power scale every since kh3 came out and can't help it but let it out and admit the Truth that they have been wrong about certain characters strength wise


I will be less active and maybe completed inactive it depends but at least I want you guys to know this time.
Last edited: