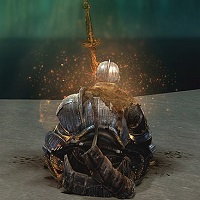 Joined

Sep 17, 2007
Messages

20,385
Awards

10
KHInsider City, eighteen months since the death of Shamdeo, has returned to a state of organised normality. Most go about their days and duties as they always had, except in one particular part of the city.
Tucked away on the southernmost tip of the Creative Isle sits Roleplay Town, a place that - initially subtly - would be forever changed from the day of Shamdeo's death onwards. Imperceptible at first, civilians with especially strong associations with their respective characters began manifesting mild attributes and powers of those figures.
Thanks to the relative size and obscurity of the district, and the low-powered nature of these unusual goings-on, the secret of Roleplay Town remained such even to this day - even many within being utterly unaware that such a thing is even happening. However minor, exactly how something so spectacular has been kept secret for so long remains a mystery.
With the apparent leaking of such secrets, a long-absent KHInsider roleplaying prodigy returns to the district. Brutally murdered by what many see as unprecedented empowered or supernatural means, the secret of Roleplay Town threatens to break wide open. Forces corralled under the empowered ready themselves for mobilisation at the news of this apparent breakthrough in power manifestation, threatening to plunge the quiet corner of KHI City into chaos.
This project is better suited for those who've been around for a while or who have at least established some presence or identity on/in KHI. Relative newbies are not guaranteed entrance.
Last edited: