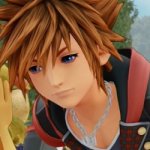 Joined

Apr 7, 2005
Messages

3,879
Awards

0
Location
Note:
Just in case this thread has been done before. Then clearly MY BAD. I have not seen this though and thought I'd bring it up. If so, please tell me/direct me to where it is but considering that I've looked around, I haven't seen it.
Anyways...so there's this virus going around. It is known as the 'Here You Have' virus. It's been impacting alot of big companies around the world including Disney, NASA, and Comcast. It disguises itself in form of an e-mail where the title says: Here you have and obviously does some damage if one clicks it according to this:
The worm disguises itself as a benign e-mail message with the subject line "here you have," and replicates itself by tricking you into clicking a link in the e-mail message's body. Then it can disable anti-virus products stored on your computer and

http://www.foxnews.com/scitech/2010/09/10/protect-virus/#of the original, dangerous message to all the contacts in your e-mail address book.


Once the virus infests a computer, it can also spread to the local network -- which can include home and office computers -- surreptitiously copying itself to the shared hard drives of machines.



The threat is rapidly spreading through the enormous quantity of e-mail messages it has generated, said Internet http://www.foxnews.com/scitech/2010/09/10/protect-virus/# companies Norton and McAfee Labs, which have detected that many e-mail servers have ground to a halt due to the sheer volume of wire-clogging spam. The Department of Homeland Security's Computer Emergency Readiness Team (US-CERT) even weighed in on the worm, with advice for users.
Here is the source for this:
FOX NEWS
Your thoughts on this?