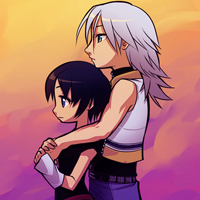 Joined

Jan 31, 2008
Messages

16,309
Awards

5
Age

32
Location
Website
[size=+6]
Ha
nn
a
is
N
OT
a
F
an
-C
lu
b!
[/size]
Temporary banner is temporary
[size=+2]
-INFORMATION-
[/size]​
Somewhere out there, there is a web comic. That web-comic tells the tale of a red-haired boy with impressive side burns, who is a self declared Paranormal Investigator. To his doorstep comes a Zombie who cannot remember his life, and together they battle notorious unnatural beings, such as vampires, ghosts, werewolves, yes, even that thing under your bed.
With a hammer.
Come join Hanna Falk Cross as he travels with -insert name of choice here-, his loyal zombie side kick, and together they go through the adventure of a life time - or after-life time. Sit down, and let Conrad the failpire, Toni the were-pup, and Vesser, the amazing everyone-thinks-he's-a-shark-but-I'm-doubtful boy entertain you with their own stories, their attitude problems, and above all -
tl;dr, welcome to the
Hanna is not a boy's name
(Hinabn) fan-club, a club dedicated to the humorous and entertaining web comic by Tessa Stone, which can be found
here
.
Club opened with permission by the creator.
[size=+2]
-OFFSITE LOVE-
[/size]
The official site
One of the biggest clubs on DA
[size=+2]
-IMAGES-
[/size]
-
Coming soon
-
[size=+2]
-FAN ART-
[/size]
-
Coming soon
-
[size=+2]
-FAN-FICTION-
[/size]
-
Coming soon
-
[size=+2]
-MEMBERS-
[/size]
Founders:
-Smile
[table]Crimson|Strawberry|Araliya|Cissy|Watson|Athel
Cinollex|lycorismoon29[/table]
Membership Open.​
Last edited: