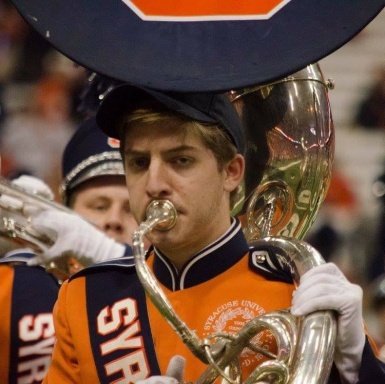 Joined

Apr 7, 2013
Messages

2,184
Awards

29
Location
Hey, guys! After several months of sitting on top of a bunch of music I released, I finally decided to start releasing things that I've worked on in one spot on this forum.
This is the one-stop place for my music, my editorials, notifications on my short stories (including my KH rewrites that will eventually be coming out), and anything else I decide to post here. Without further ado, enjoy!
Oh, and a note for moderators and those curious: I will be double-posting from time to time just to let people know that I posted an update to the OP. Thank you!
March 5th, 2018: The World of Édoran -12 Song EP- ~My first album!~
A while ago, I had an idea to make a small video game for my girlfriend's birthday. Unfortunately, this would be put off to... never. I never got it off the ground, as it constantly switched between scripts and I just wasn't artistically talented.
I had the crazy idea last year to instead put this energy to something else. You see, I had agreed to be the DM for a small D&D campaign of me and a few friends over the summer, and when I was approached about it again I began writing for it.
Every element of it was clicking, every piece fitting into the puzzle, and it dawned on me; this is what I wanted that game to be! Why don't I just make it a tabletop RPG?
So, I began work on that, and I'm very happy to say that it will be ready to show to the public soon enough. Before that, however, here's an album of music that I created for the original game that I am very happy to say will eventually make it into my campaign as my background music.
You can download my album for a name your price option on Bandcamp if you want. Of course, you could download it for free as well, and your download will come with 3 bonus tracks to tack onto the EP.
Thank you for checking out my first album! And please, by all means, leave constructive criticism on my music if you have any suggestions!
You can find my album here
March 6th, 2018: Remembering Sunday Cover on Musescore
Around two years ago, I began work on a cover for Remembering Sunday by All Time Low. You see, way back when I was in high school I always wanted to know the full instrumentation and parts of the song, yet everywhere I looked the only things I could find on it were guitar and bass tabs.
So, what does a sane person do in this situation do? Pack their things, learn the guitar part, and shut up. I, however, took the liberty of transcribing the entire piece by ear. I originally never planned to have this finished for a set, but when I reacquainted myself with my now-girlfriend that I used to be in love with back in high school I decided to go all-out for our first Valentine's Day.
After working for a month straight and taking every opportunity that I could to refine the score, I finally had finished it; I wrote out the acoustic guitar, electric guitar, male vocal, female vocals 1 & 2, bass guitar, violin, viola, cello, and glockenspiel parts all by myself, and I couldn't have been prouder.
So, please, enjoy my cover of Remembering Sunday on Musescore! If you are interested in keeping this score for your own purposes, it is available for free download on the website underneath my name
https://musescore.com/whalenerik/scores/1539686
March 15th, 2018: "If These Sheets were the States" by All Time Low Marching Band Arrangement

This is an arrangement of All Time Low's "If These Sheets Were States" that I originally penned as an assignment for the Syracuse University Marching Band. If this eventually gets picked up by a publisher, I will have to take it down, but in the meantime enjoy!
https://musescore.com/user/1540181/scores/1904956
Last edited: