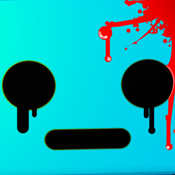 Joined

Jan 4, 2006
Messages

6,888
Awards

1
Location
Website
It's been 20 years since the second Gremlins movie, and now we're finally getting word that a new movie is finally on its way.
Copied from
Gremlins 3 Gremlins Online!
-Confirmed:

* Series director Joe Dante reiterated his stance that he will be in no way associated with a Gremlins 3 Project. – 4/28/09
* Series star Zach Galligan has commented that "In a way, yes. That is all I can say right now." regarding renewed new studio interest in a possible Gremlins 3 – 9/2/08
* There have been various scripts and ideas for Gremlins 3, but nothing is concrete.
* Director Joe Dante has no interest in a Gremlins film with CGI Gremlins – 2/5/07 & 10/6/07
* Producer Mike Finnell will not be involved in a direct-to-video Gremlins film – 2/5/07
* Actor Zach Galligan has not heard official word of a Gremlins 3 – 2/7/07

-Current Rumors:

* Gremlins 3 will be filmed in 3-D after the success of films such as Avatar and Disney's Up. -1/2010)
* The film is under development and will be released direct-to-video through Warner Premiere - 2/2007
* The movie will be made after Goonies 2 and Scooby-Doo 3, and all three will be direct to video. – 2/2007

-Debunked Rumors:

* Rob Lowe will star in Gremlins 3 - First rumor January 1999, Resurfaced 2001
* Stephen Berkoff will star in Gremlins 3 – July 2001
* Brian Lynch will be directing Gremlins 3 – August 2000
* Dreamworks will be releasing Gremlins 3 – January 1999
* The popularity of Furbies and their similiarity to mogwai have caused development on Gremlins
* Gremlins 3: Hatched is the title of the new gremlins film
(Gremlins 3: Hatched was simply the title for a fan story and fan made trailer)
I personally hope it's not in 3D. Even if it is, I'll only watch the normal version. And I swear to god, if the gremlins are all CGI instead of puppets...I'm not watching.
And I really doubt such a beloved series will go direct to dvd.