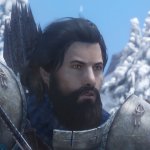 Joined

Mar 30, 2005
Messages

4,228
Awards

4
I am in an awkward situation and I'm looking for some outside opinions, from girls and guys.

I work at a restaurant and one of new my coworkers is simply amazing, a real girl next door. I've only seen her twice now and it has been pretty interesting to say the least. For starters every time she talks to me I'm addressed as babe or honey or something like that and a couple times I've been called big boy (when I'm carrying the trays to the kitchen). But the biggest thing is that 90% of the time she will place her hand on me when she says something to me.

Now I'm no expert in girls, far from it. I don't know if she is this friendly with everyone or if she is taking a fancy to me. I would love nothing more than say straight up "I love you" but I've done that once before and it was a complete disaster. So now I am hesitant to do anything and just see where it goes. Unfortunately she has said that she will be moving down south for school in a couple months and so I realize if I do want to make something serious out of this I should do it now.

Any advice or words of wisdom would be greatly appreciated.
Last edited: