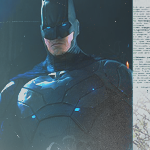 Joined

Aug 20, 2005
Messages

5,089
Awards

0
I thought the All Time Greatest Hero tournament thingy was pretty fun, but I don't think there was a thread for it, so.....
All Time Greatest Villain
All you have to do is make a bracket (if you're a GS member) from the villains that the GS has chosen, 10 of which were voted upon by GS site users/members. Winner gets the Ultimate Home Gaming Setup, including shiny new consoles, games, and a 3D HDTV! Hopefully my bracket won't be as miserable as my Hero one was. Good luck to any of you who participate, and feel free to post your bracket choices!!
Bracket Selection: August 15th-26th
Round 1a Voting: Augsut 26th-30th
Round 1b Voting: August 30th-September 2nd
Round 2 Voting : September 2nd-September 7th
Sinister 16: September 7th-10th
Evil Eight: September 10th-14th
Fearsome Four: September 14th-17th
Final Battle: September 17th
List of Villains
Albert Wesker (Resident Evil series)
Dr. Robotnik (Sonic the Hedgehog series)
Geese Howard (Fatal Fury)
Mother Brain (Metroid)
Ares (God of War)
King Bohan (Heavenly Sword)
Vergil (Devil May Cry 3: Dante's Awakening)
Ganondorf (The Legend of Zelda series)
Donkey Kong (Donkey Kong, Donkey Kong Country series)
Death Adder (Golden Axe)
The Joker (Batman series)
Alma (F.E.A.R. series)
Purple Tentacle (Maniac Mansion: Day of the Purple Tentacle)
Psycho Mantis (Metal Gear Solid)
Arthas Menethil (Warcraft III: Reign of Chaos, World of Warcraft)
Origami Killer (Heavy Rain)
Darth Malak (Star Wars: Knights of the Old Republic)
Giygas (Mother, EarthBound)
Cervantes (Soul Blade, Soul Caliber series)
M. Bison (Street Fighter series)
Dr. Wily (Mega Man series)
Dr. Nefarious (Ratchet & Clank series)
Andross (Star Fox, Star Fox 64)
Diablo (Diablo trilogy)
Andrew Ryan (BioShock)
Cyberdemor (Doom trilogy)
Kane (Command & Conquer series)
Sinistar (Sinistar, Sinistar: Unleashed)
GLaDOS (Portal, Portal 2)
SHODAN (System Shock, System Shock 2)
Dracula (Castlevania series)
Darth Vader
Kefka (Final Fantasy III, Dissidia: Final Fantasy)
Dr. FunFrock (Relentless: Twinsen's Adventure, Twinsen's Odyssey)
Carmen Sandiego (Where in the World is Carmen Sandiego?)
Sweet Tooth (Twisted Metal series)
Pac-Man Ghosts
Adrian Ripburger (Full Throttle)
Kerrigan (Starcraft, Starcraft II: Wings of Libery)
Gruntilda Winkybunior (Banjo-Kazooie series)
The Shredder (Teenage Mutant Ninja Turtles series)
Lavos (Chrono Trigger)
Bowser (Super Mario Bros. series)
Master D (Bionic Commando (1988))
Lance Vance (Grand Theft Auto: Vice City)
Kain (Blood Omen: Legacy of Kain, Soul Reaver 2)
The Master (Fallout)
Captain Blue (Viewtiful Joe)
Captain Qwark (Ratchet & Clank series)
Sephiroth (Final Fantasy 7, Dissidia: Final Fantasy)
General RAAM (Gears of War)
John Irenicus (Baldur's Gate II: Shadows of Amn)
Lan Di (Shenmue, Shenmue II)
Shao Kahn (Mortal Kombat series)
Officer Tenpenny (Grand Theft Auto: San Andreas)
Revolver Ocelot (Metal Gear Solid series)
Team Rocket (Pokemon series)
The Gaurdian (Ultima Underworld II: Labyrinth of Worlds, Ultima series)
Dr. Breen (Half-Life 2)
Wario (Super Mario Land 2: 6 Golden Coins, Super Mario Land 3: Wario Land, Super Wario Land series, WarioWear series)
General Lionwhyte (Brutal Legend)
LeChuck (Monkey Island series)
Akuma (Street Fighter Series)