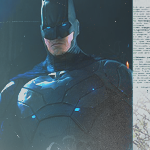 Joined

Aug 20, 2005
Messages

5,089
Awards

0
I haven't been on the forums in at least a year now and even longer for the KH part (I'm usually just goofing off in Forum Games) so if this has already been posted I'll close the thread immediately, and yes I did do a search. I've been getting pretty hyped for 2.5 Remix and of course for KH3, so reading this interview just made me even more overly excited. Even though there are only a handful of questions about KH3 and the headline focuses on the third installment, the interview as a whole focuses on 2.5 Remix.
Kingdom Hearts III Co-Director Teases What's To Come - Features - www.GameInformer.com
It's pretty well conducted interview that also gives some insight on how the team feels about working on KH3.
Last edited by a moderator: