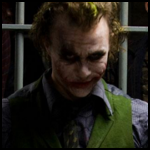 Joined

May 17, 2009
Messages

5,005
Location
Hey, i got these "fun facts from a friend on kh-vids.net. check em out.
> A mistake many players make when fighting Clayton is trying to take out Stealth Sneak first, to deal with Clayton later. This'll only make the boss fight harder, since when Clayton is defeated, you wn the bos fight, wether the Stealth Sneak is still alive or not.
> Jack Sparrow's Japanese voice actor, Hiroaki Hirata, seems to have quite a repetation in voicing pirate characters. Aside from Jack Sparrow, he also had a contract for Balthier from Final Fantasy XII and Sanji, the strawhead pirate from the anime 'One Piece'.
> Jack Sparrow is, together with Leon and Riku, capable of wielding the Keyblade for a short time before reappearing in Sora's hands again. It's obvious with Riku, he was the originally intended Keyblade Master, but why Jack Sparrow and Leon are capable of it is unknown.
> Auron fights with one arm in Kingdom Hearts II. In Final Fantasy X, he put his arm out of his jacket when fighting.
> Hewey, Dewey, and Louie are missing the black stripes on their caps.
> Flotsam and Jetsam are the only characters that are voiced in the original Kingdom Hearts, but not in Kingdom Hearts II.
> In one of the rooms of the Dalmatians House in Traverse Town, one puppy will follow Sora through the room!
> In the original Kingdom Hearts, Aerith has a different voice. Aerith's Kingdom Hearts II voce actor re-did Aerith's voice in Roxas' memories.
> Beast's Japanese voice actor also lends his for Donald, Mushu and Sebastian, three entirely different characters.
> Genie can wield a Keyblade, though a fake one.
> Axel was not only a popular character by the fans, but also by the game creators itself. Axel was supposed to die at the end of the prologue of Kingdom Hearts II, but due to his popularity by the creators, he got to continue further into the game.
>
Luxord and Saïx are Xemnas' bodyguards. When Yen Sid showed three Organization members, Xemnas was standing in the center of the three members. Saïx stood on the left side of Xemnas, while Luxord stood on the right side of Xemnas.
>
Instead of Sora, Mickey was actually going to be the main protagonist with Donald and Goofy by his side, but Square insisted that the main protagonist to be human. And so Sora, Kairi and Riku were born. In the first game, Sora and Mickey have a lot in common regarding looks(big yellow shoes, white gloves).
>
Shan Yu's bird is called 'Hayabusa'. The word 'hayabusa' is japanese for the word 'falcon'.
>
Seifer's American voice actor also lended his voice to Ron Stoppable in the Kim Possible franchise.
>
Luxord's, Demyx's, and Xigbar's name are never mentioned outside of Jiminy's Journal, except for Luxord's name above the 'Time' Bar.
>
Roxas appearantly has shoes named after him. Airwalk has designed a shoe, specifically the Roxas Dot. They also have a model named afdter Demyx.
>
After completing Deep Jungle, Alice wanders into the Hellfire Club's meeting, unaware of what's going on. However, IF you've completed Wonderland already. If not, Alice is being replaced by Snow White.
>
During the final battle against Xemnas, if Riku dies, it's Game Over. Same goes for the battle against Barbossa. If Jack Sparrow dies, it's Game Over.
>
Wakka wasn't supposed to be on Destiny Islands together with Tidus, Selphie, Sora, Kairi and Riku. For an unknown reason, Wakka was a replacement for Final Fantasy VIII's Irvine.
>
In Kingdom Hearts, Ariel was the only female Party Member in the game. In Kingdom Hearts II, that role was taken by Mulan.
>
Many people have been referring Hayner, Pance and Ollette as Final Fantasy characters.
>
In the American version of Kingdom Hearts II, Xaldin's true name is mispelled in a Secret Ansem Report. It says 'Dilin', why it's supposed to be 'Dilan'.
>
Birth by Sleep sets 10 years before the original Kingdom Hearts, yet Cinderella remains young and beautiful. It is possible that she is immortal becasue of her status of the Princess of Heart, or she was kept young by Maleficent's magic while she was held captive.
>
Most Final Fantasy VI Setzer fans didn't like his Kingdom Hearts II counterpart because of his attitude as an arrogant ladies man. He was like that in the original Final Fantasy VI, but his attitude has been quite exaggerated.
>
In the American version of Kingdom Hearts II, a mispell is found(once again), this time in another Secret Ansem Report. It shows Xigbar's true name being 'Braig', spelled as 'Bleig'(c'mon, BLEIG? yes, it's true).
>
There is an Absent Silhoutte of Vexen in the Peddler's Shop in Agrabah.
>
Many fans have noted that the fight against Dragon Maleficent is among the most challenging in not just the original Kingdom Hearts, but the entire Kingdom Hearts series. So far many fans have agreed that only the fights against Xehanort's Heartless, Riku immediatly afterwards Dragon Maleficent, the Riku Replica the fourth time in Chain of Memories, Marluxia in the end of Chain of Memories, Zexion in Re:Chain of Memories, Xemnas in Kingdom Hearts II and Sephiroth in Kingdom Hearts II are harder.
TwilightBlader -- I heard that Rikku from FFX was going to be in KH1 but due to the name Riku already in the game they changed it to Yuffie
Kingdom Hearts: chain of memories was orignally supposed to be Kingdom Hearts: Lost Memories
Kurt Zisa (the secret boss that you fight in agraba from Kh1) is named after a real life person who won a contest
Bahamut from FF was going to be a summon but was removed for Mushu
Marluxia was originally intended to be a female Organization Member.
Luxord is Nomura's favourite Org. Member because of his "glossy" appeal and demeanour.
Contract Issues with Disney led to Mickey only being allowed to be used in a single scene in the first Kingdom Hearts Game.
The only reason Tron ever appeared in Kingdom Hearts was because Nomura was on a trip to Disney in th USA and saw someone working on something for Tron and liked it so much that he decided to put it in.
Maleficent was to be the original main/final boss of KHI. 'Ansem' was an almost literal last-minute addition
-The reason Rikku, Yuna and Paine appear as fairies in Kingdom Hearts II is because Nomura always wanted to take one of his previously made characters and turn them into a form that was "not of a human" and so, the YRP Fairies were put into KH2.
- Sora's victory poses in the olympus colleseum in kh1 are based off of Cloud, Squall and Zell's victory poses. Tidus Wakka and Selphie have the same victory poses as their games
- The Pride Lands was originally planned to be in KH1, but it was scrapped coz the games program couldn't handle having the controllable character on 4 legs at the time.
- Maleficent was brought back in KH II due to popular demands
- Stitch was a summon in KH II because he is the 2nd faveorite Disney character in Japan.
- Riku was originally supposed to be the main character of Kingdom Hearts.
- Roxas was originally an agent working for DiZ and fought againist the Organization.
- Chicken Little was put into KH2 as a summon to help promote the movie for the Japanese.
- There is a drawing in the secret place of a Mickey head and an 'M' with a star next to it.
- Originally the final boss for KH2 was going to be this massive Nobody monster called "King"
-Originally, Wakka was not intended to be in Kingdom Hearts, his role was supposed to be filled by Final Fantasy 8's Irvine
- Disney Castle was originally gonna be playable in the first KH
- When the heartless first appear on DI in KH1, trying to hit them with the wooden sword has no effect at all. However, when Sora uses it in Hollow Bastion, it does.
- Despite Trickmaster appearing to be one of the largest Heartless Sora fought, in reality he was roughly the size of Donald Duck; Sora battled him while they were small.
- When Sora and company arrive in Port Royle, they say that the world feels kinda different. This is a joke pointing out that everything in it is more real, being based on a live action movie
- Larxene's voice actor does the Wendy's commercials
Emblendered -- My share of fun facts:
1. Sora was planned to look like a gnome/troll of some kind:
http://kh2.co.uk/assets/kh/artwork/216.jpg
2. Riku was based on Kadaj, while Axel was based on Reno. Axel´s anagram without x is 'ale'. That is Reno´s favorite drink.
3. In Chain of Memories Sora actually says: "What the HELL is wrong with you people?!" and Xion says in 358/2 Days: "Who the heck/hell am I?"
4. The Seasalt Ice-cream was just a little detail in the KH2´s storyline, but someone in the staff got so excited that actually Nomura had to filter the use of that element with a strong hand And still we all know the result..
5. In KH2 you can go talk to Setzer and he tells that he came to town for the females rather than winning a tournament or something along those lines.
6. Though can be argued, Sora seems to yell at Kairi in the end of KH1: "I love you!" though he is muted...
7. Zexion was not planned to have any weapon at all(in the storyline), but for the fans they made him one later.
8. DiZ gave Riku a perfectly fitting organization cloak. Makes you wonder if DiZ examined Riku´s size while he was sleeping ;D
9. Xaldin actually replaced Gaston in KH2. One may see many similarities between these two characters.
10. Christopher Lee(Diz/AtW) actually read the whole script for KH2 while most actors read only their lines/scenes.
11. Keyblade was invented and Donald & Goofy equiped with Staff and Shield because Disney didnt allow any of them to wield an actual sword.
12. There is a huge hook in Roxas´ TT Room.
13. Roxas happens to be Nomura´s favorite character. The plotwriter of CoM and BbS has said that he likes the guy who starts as good guy and turns dark.
14. Kairi in the Secret Ending of KH1 has a longer hair than she actually got in the end. Many fans have thought this was someone else.
15. Axel makes a tear in FM+ ;D The guy who we knew from CoM is totally gone lol
16. Kingdom Hearts in Japan is most popular within females, but overseas the thing is the opposite.
17. Tetsuya Nomura threw out the idea of KH:Coded at a pub when he was drunk.
18. Tetsuya Nomura didnt beat Final Xemnas.
19. The idea of Kingdom Hearts is said to be thrown out in an elevator.
20. Mickey tickles easily by Riku... ;D
21. Roxas is mostly paired to his best friend, Axel.
22. Organization cloak started as an edited Sora´s outfit. There is concept art about this.
23. Many thought that Marluxia was a woman until Re:CoM was published.
24. Demyx´ weapon is called Sitar. Sitar is an actual instrument.
25. Hercules in KH1 was voiceacted by Sean Astin(Sam from LOTR)
26. Xigbar says during the boss-fight: "Arms, reload!" Though he says it so quickly that many have misheard him saying: "R, reload!" R is used for reloading guns in many Firstshooter-games
27. In FM+ Organization Silhouettes are introduced and explained actually by Demyx.
28. Xemnas´ voiceactor isnt credited by his real name and Xemnas is mentioned pretty low in the cast.
29. In the japanese version of KH2 after Axel makes his suicide attack he lays on the ground BURNING. In the other versions the flames are oddly removed.
30. Zexion is the youngest of Ansem the Wise´s apprentices.
31. Jiminy Cricket travels in Sora´s hair, but is rarely seen outside ;D
32. Riku calls Sora "stupid" in Kingdom Hearts 1 while they are at Neverland.
33. You dont need to visit Winnie the Pooh´s world in KH1, but in KH2 Sora is friends with Winnie the Pooh.
34. In KH2 Captain Barbossa has an Australian accent, while the real actor from the movies is actually Swedish.
35. Pete´s zipper looks painfully tight wrapping around his entire body.
36. 'Yen Sid' backwards is 'diSneY'
37. Zexion is never seen to die.
38. In original Chain of Memories Vexen is shot by Axel, so Vexen never knew who killed him, but in Re:Chain of Memories Axel introduces himself before he kills Vexen.
39. Xemnas´ Japanese voiceactor is 65-year-old.
40. xen believes that an Organization member's number is equivalant to their rank in authority. This assumption is wrong and might be just some wishful thinking concerning a fact that Vexen actually has the lowest throne in the Organization´s meeting place.
41. Saïx is ranked the second in command though he was only the 7th to join the Organization.
42. Axel has been thought to be Riku´s nobody disregard the fact that the two look nothing alike.
43. Zexion´s weapon, Lexicon, has two pictures on its pages. First one features Zexion himself, but the second picture has two unrecognizeable midgets.
44. Creeper nobodies have no known master-nobodies.
45. Sora can actually tri-wield keyblades when fighting Roxas in FM+.
46. Merlin can travel through worlds with ease using magic.
47. First Kingdom Hearts game had only 4 original characters not including the heartless. These were Sora, Riku, Kairi and Ansem.
48. Ansem´s anagram is 'names'. Could be due to a fact that the name 'Ansem' is used by several characters in the series: Ansem the Wise, Xehanort´s heartless, Riku...
49. Lexaeus´ and Vexen´s weapons can be equiped to Donald & Goofy in FM+
50. Larxene is the only original evil female character, asides from Xion who is still at unknown side.
51. In the secret ending of FM Xemnas arrives to meet Roxas, but in KH2 the case was the opposite.
52. Sora has only cried for Riku, but not Kairi. Furthermore Sora doesnt show much emotion with Kairi. This encourages the Soriku fans ;D
53. In Re:CoM Larxene grabs Axel´s chin.
54. In the japanese version of KH2 Sora actually swears to KILL the Organization, not aknowledging the inviduals might be at his side.
55. Marluxia and Xemnas both have only the number '1' in their ranks, this might be due to the fact the both are leaders.
56. Only Organization Member in CoM who didnt betray someone was Lexaeus. Marluxia, Zexion & Larxene betraying Xemnas, Axel & Vexen betraying Marluxia.
57. Diz has darker skin than Ansem the Wise. At the moment when DiZ removes his mask in KH2, a tan smoke can be seen to leave his face.
58. There´s a funny irony with Xemnas saying to AtW: "Only a fool would be your apprentice", due to the fact that Xemnas was one of AtW´s apprentices.
59. Roxas is never physically in a real world during the timeline of KH2.
60. Terra never seems to care about the 'Dark Soldier' in the secret ending of FM+, but the 'Dark Soldier' attacks Terra two times damaging his armor. Furthermore Aqua never hits anything with her keyblade.
61. 'Xemnas' anagram is 'manseX'
62. Vexen is the only Organization member in CoM who fought both Sora and Riku.
63. Riku says nothing to Kairi during the whole timeline of KH2 except for the line "Take this." when giving Kairi a keyblade. ;D
64. Xemnas obviously has the power to turn Organization members into a lesser nobodies due to the fact that he forced Axel to kill Roxas by threatening him and due to Axel saying Roxas later from that: "Sure, but Im not going to be turned into a dusk for.."
65. In the original KH2 Xaldin is never seen talking to any of the other organization members.
66. Demyx´ laughter is the loudest when the whole remaining Organization laughs at Sora, but this is weird when Demyx is most obviously the most coward of the Organization
67. Larxene was never seen hooded, but her concept art has the hooded one.
68. Lexaues seems to be Xigbar´s minion due to the fact that Xigbar actually put his duty to be done by Lexaeus. ;D
69. Lexaeus is titled 'Silent Hero' for a totally unknown reason
70. None of the Organization Cloaked characters possess anything what you can call a butt
71. Vexen is the tallest of the Organization while Jiminy Cricket´s nobody is obviously the shortest LOL forget what I just said
psssst, he lives in roxas hair :>
72. Sephiroth´s sword is longer in KH´s than in the FFVII´s.
73. Demyx is the only Organization member to NOT mention Sora´s name.
74. Sora has blue eyes, Riku has green-blue eyes, Kairi has purple-blue eyes. Then again Xehanort has brown eyes, Xemnas has brown-orange eyes and Ansem has orange eyes.
75. Both the smallest and largest weapons in the Organization are Luxord´s cards xD
76. While living at Hollow Bastion, Maleficent had given Riku his own room to live in. This is stated in Re:CoM R/R..
77. Vexen needs only fight the person he wants to replicate long enough, though the actual process of making the replica is still unclear.
78. Only nobody to have not expressed any emotion on his face is Saïx.
79. Nobodies who have made tears: Namine, Axel.
80. Nobodies who have NOT laughed: Roxas.. aww...
81. Sora´s KH1-shorts look painful in the crotch-area... Though I think you´ll realize this just by looking.
82. In the ending of KH2, Leon receives a message and a pink butterfly flies from it to the sky.
83. Luxord has a nobody symbol as an ear-piercing on his left ear.
84. Sora basically cuts Roxas in half with the Keyblade. Ouch...
85. Riku never cried.
86. Maybe size DOES matter, since all of the most powerful keyblades are also the largest ones.
87. Roxas forehair in secret ending is bent left while the final Roxas´ forehair is bent to right. They say that forehair bent to right means GAY lol..
88. There is an irony with Repliku calling Riku a liar, when Riku says he doesnt fear the dark. Repliku says he fears nothing, but when he dies he fears what happens to his heart.
89. Axel is a ***** in CoM..
feel free to discuss.