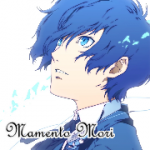 Joined

May 9, 2005
Messages

4,767
Awards

2
Age

26
Location



[Presented by Endless Warrior Sora and Rhapsody]




Everything was going according to plan. Granted, the process always took longer than anticipated, things were still running smoothly. Enix City still buzzed like usual. Cars passing by, filled with passengers and civilians who worried about nothing but their trivial and mundane work and school schedule. Teenagers and young adults who still act like teenagers laughing loudly, completely inconsiderate of their fellow lifeforms around them. Everything worked like clockwork. And everything was going according to plan. What were humans without their memories? Without the neurological fabrics composed of threads of experiences that weaved together to form the patterns of a human? Say these fabrics were unraveled, severed, incinerated? What would become of the human then? What kind of patterns and rituals will they begin to habituate? Another cycle of the Game was going to commence very shortly. It was a fleeting, yet eternal tug of war composed of two factions. One faction scrambling to reweave the fabrics they have lost, the other ever persistent in denying the former that very opportunity. What if fabrics clash? What would occur if the new cloths created were a constant repellant against the former fabrics? How could a human cope with such a fact? Perhaps this was the reason why continuous cycles and cycles of The Game were played. An endless cog in the machine of time. Was this purely an experiment to gauge the will of a single human? If everything they knew was stripped from them, how would they fair? A peculiar bunch, these humans are. Perhaps this was not an experiment, but merely a form of entertainment? The Fragmented run as quick as their lungs can carry them, with the enigmatic Harbringers determined to reduce them to nothing but Static. Yes, a new cycle of the Game was about to begin. And everything was going according to plan.

​
~~~~~~~~~~~~~~~~~~~~~~~~~~~~~~~~~~~~~~~~~~~~~~~~~~~~~~~~~~~~~~~~~~~~~
If it weren't for the frequent, blinking, flashing lights emanating from the vintage arcade game located near the upper right corner of the room, the lounge would only be illuminated by a iridescent, neon sign that was a dark purple color. Also if it weren't for the rapid, chiptune, bleeps and bloops as well as the constant slamming of red and yellow buttons and pushing a joystick to hard, the lounge would probably be fairly quiet. Occasional grunts of frustration escaped from in between the man's teeth as he focused, probably much harder than he's ever focused before.
"C'mon....c'mon...aaaah...get...the...damned...POWER...UP.." He murmured, looking at the screen, entirely too close for any normal person to be looking. Another small sound effect noise could be heard, and it went down in scale as the screen blinked to black. The man's face fell into a frown, and then a scowl. This was followed by a kick and a scream.
"DAGNABIT!!! Why are these fracking games so hard to beat?!" He shouted, as he walked away from the game, scratching his scalp from on top of his pink bandanna. Seriously, why are all the old games much harder to beat? It didn't make any sense. The tall man made his way over to the couch o the side of the right wall and plopped himself down on top of it and yawned, quite obnoxiously. On top of everything, he was just bored. Bored out of his mind. But he knew work was coming. He knew he would soon have to go out and rob little kids of their precious memories and watch their crying faces cry as he would have to deny them right to exist as humans anymore. Sad? Yes, very. But, it was either that, or he would die. And the latter didn't really sound all that fun to him.
"AAAAAAAAAAAAAUUUUGGHHH!!! I'm SO. DAMNED. BOREDDD!!!!!!" He shouted, probably at a higher volume than necessary to the possible annoyance of anyone with the displeasure to be around him. But he knew work was coming. And he knew it would be a matter of time.
~~~~~~~~~~~~~~~~~~~~~~~~~~~~~~~~~~~~~~~~~~~~~~~~~~~~~~~~~~~~~~~~~~
Eyelids fluttered as the teenager returned to consciousness. Almost immediately his face morphed into an expression of confusion. Periwinkle colored eyes darted around the area, which appeared to be all white. It was...a parking lot? A parking lot? How...how did he know what a parking lot was? Come to think of it...he didn't remember ever encountering one. Actually...the teenager couldn't remember anything at all. The teen shut his eyes as tightly as he could and his mind kept drawing blanks. Nothing. Nothing. He could remember absolutely nothing. It was frustrating...and panic inducing. Panic washed over his body as his breathing began to become rapid and incongruous.
Who was he? What was he doing here? Where was he? how did he get here?
Every question gave birth to more questions that he couldn't find the answers to. He felt stranded. Alone. He jolted up into a sitting position and scanned his surroundings. for some reason, he recognized this as a parking lot, although something was off. Something felt...otherworldly. The floor was bright white and the "parking spaces" were outlines of black instead of white. As he looked he saw other people, who were all in a designated spot. Like this was a cabin house and the parking spaces were beds. Who were these people? How did they get here? Did they know him? Just...what was going on? His eyes traveled downward to two bold words in black:

SHIRO AKEIZU
​
"Shiro...Akeizu?" He parroted. Did he pronounce that right? Was that a name? Was that his name? It felt...comfortable when he said it. Either way, he really didn't have much to go on for the moment. It would serve as his name for the moment. He took a deep breath at the fact that one thing could be certain in whatever craziness he was mixed up in. He had an identity. Whether or not it was his, he knew that he had something that he could be certain of. He looked down at his clothes, noticing the cartoon cloud emblazoned on his shirt. The way he dressed was...odd. But he liked it. Looking around, he noticed some of the other people coming to themselves. Maybe they could help. Maybe they knew what was going on. then again, if they were waking up in the same place...maybe they were caught in the same predicament. For some reason, Shiro didn't like that idea.
Last edited: