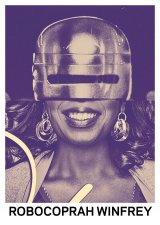 KHI Site Staff
Staff member
Joined

Dec 24, 2007
Messages

968
Awards

4
Location
Watch it at GameTrailers.com here


The fourth episode of Kingdom Hearts Mysteries, our collaborative series with GameTrailers.com, is now live for your viewing pleasure.

This collaboration was first announced back in December, where we've been working on videos that shed light on the deeper mysteries and plot twists of the series in order to help keep everyone on track for the upcoming release of Kingdom Hearts 3.

In this episode we summarized the plot of the broswer-based game, Kingdom Hearts χ [chi], along with going through the clues it's presented to us regarding the Book of Prophecies, the Foretellers and more which connect it to Kingdom Hearts 3. Be sure to watch and tell us how you liked it in the comments below.

Interested in learning more about the game itself? Check out our handy χ [chi] section where you can view guides and various information regarding this currently Japan exclusive title. If you'd like to speculate and take part in discussions regarding the title with other fans, our χ [chi] forums are the perfect place!

If you missed our last episode, which went through Xehanort's shemes over the course of his lifetime, you can watch it here.

Make sure to follow us on social media to keep up to date with all things Kingdom Hearts!
KHInsider.com [Twitter] [Youtube] [Facebook] [Tumblr]