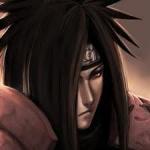 Joined

Nov 28, 2008
Messages

6,422
Awards

1
Haha, can't wait for those pitch forks... Well unfortunately there isn't anything about the new games, really he just talks, and very broadly I felt, about how the KH series ended up with COM and KHII.

In the beginning he says that they originally didn't think about any thing after KH, and he felt that he could just let it end how the original game ended. He says the staff didn't think about it much too, unless on the very unlikely chance it became a series like FF (having sequels with nothing to do with the game(s) before).

Then he says he started thinking about it more when people wanted KH on the gameboy advance. He says he thought the card system seemed exhilirating, while he felt it by itself could become unpleasant, so he linked it to the story. He also saw COM as a shadow of an episode instead of a sequel, since the GBA lacked the capacity, unlike something the DS has more of.

He said people, while they wouldn't understand COM fully from just playing KH, also wouldn't understand KHII 100% if they didn't play COM (I for one, thought Roxas wrote Thank Namine until I played COM). He said that still people could understand the main story of Kingdom Hearts without ever playing COM.

Then he mentions that he put FF characters in the game because of the mix of Disney and Original characers - Everyone around the world knew the Disny, but the Originals were unknown from before. So he put the FF in there to bridge the gap between them, since some people know FF but others don't I guess. He then notes that the originals did have the power to carry the series forward, noticing that the DS game has many originals in it.

Then he talks about the settings of the sequels, and that they weren't really thought about until the end of KH. He says they didn't keep the setting for COM very strict, because they had assumed KHII would occur one year later anyway. Something about not thinking about connecting the axis of time is mentioned after they make the setting, which I assume they mean COM, since we don't have any evidence of how much time passed from KH ending to COM ending.

Last he talked about the game overseas and in foreign countries, and mentions he was shocked that 3 games could sell 12 million units over 7 years. He says he didn't make the games with foriegn countires in mind, as he feels doing that can ruin the game (I think that's what he was getting across...). He mentions foreign countries liking it because of its action, and that it becomes more popular overseas as a result. He mentions something about COM after that, but I didn't understand, but I can tell it wasn't important.

So really nothing new here, most of this I've seen throughout different interviews with him. And if I get anything wrong, I'm very sorry, but I think I did get pretty much most of it. A better translation might reveal something, but it seems unlikely from this interview.
Remember though he has 2 interviews in this thing. The one that who listed above is the one about the series in general while another interview focuses on 358/2 Days more and the secret story of birth.