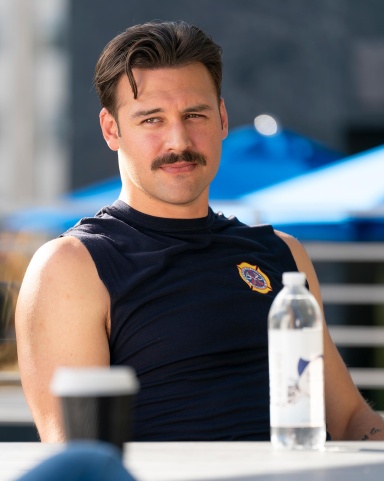 𝖌𝖚𝖞𝖘, 𝖙𝖍𝖎𝖘 𝖗𝖎𝖐𝖚
Staff member
Joined

Jul 13, 2008
Messages

35,458
Awards

96
Age

31
Location
Website
Definitely taking time off of work to play the game. I'm thinking of two separate 3-4 hour bursts per day, once in morning and once again at night. My biggest fear is playing through it too quickly but I'm definitely gonna take as much time as possible for each world and really savor it.

Thankfully, there is a store near me that always gets games early so hopefully I can be playing it quite a few days before the 29th
Same. I've got a handful of stores to keep an eye on. Ugh why isn't it January yet?
I plan to pick up the game the day of once I get off work at 2 then get my quick workout in (Trust me, I will speed through this part).
I'll get home install the game and eat/ shower while it does, then pop a seat and take in nice and slow per world. I'll play the main story and delve into the occasional side quest/ mini game and grind to my heart's content. I always like to be overleveled as to enjoy whooping the bosses' butts. I'm going to enjoy every piece of dialogue from text boxes to cutscenes and let myself just FEEL it out. This will probably take about a week. During this I will literally unfollow EVERYTHING KH on social media, including this site, and pray I don't see some random spoiler somewhere.
Don't speed through it too fast. You don't want to strain anything!
As a general rule for KHI, we do not spoil content. KHI will have a spoiler free zone available for users to engage in, and our social media will be kept spoiler free. Any articles we write will always provide a spoiler warning and will not feature the spoiler in the title unless it is content officially shared by Square Enix.
The most we will do is have streams on Twitch/YT, but no spoiler content will be posted, liked, or retweeted on KHI to keep it as a spoiler free zone.
My best recommendation rather than unfollowing, you can mute our account if you worry people will be tweeting spoilers at us and you will see their mentions on your account. I also recommend muting keywords like "Kingdom Hearts" "KH3" "KHIII" "Kingdom Hearts III" "KH" and any Disney-related terms.
It will be rough, but we promise to keep our social media as user-friendly as possible.