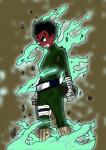 Joined

Jun 12, 2005
Messages

3,236
Awards

0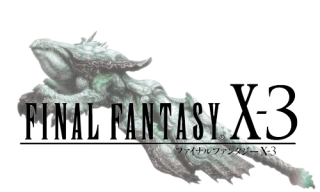 Final Fantasy X-3:
Peace Always Come With A Price

​
It fell out of sky, from nowhere. It was a light blue round object. In this world, they referred to them as spheres; Devices that held videos on them. The sphere landed with a thud then it bounced and finally rolled to a stop near the side of a building. A hand reached down to pick it up, a green hatted woman was attached to that hand.
"What could this be?" She asked.
She searched the sphere for a name or something. On the bottom it read "Show this to the world..." Quickly, the woman stuffed the sphere in her pocket and continued on her way to the inside of the stadium in Luca. Two women were waiting at the reception desk, "I want this to be shown on screens around the world as soon as possible."
The woman on the left nodded her head, "Right away Ms. Shelinda." the woman took the sphere and loaded it into a machine behind the cpunter. She then hit another button and the sphere started with a bit of static.
The static continued and the screen went on and off every other second. Finally, the screen focused in. "Is this thing on!?!" A woman with wild blonde hair and a red scarf appeared all over the world. Her clothing tattered and ripped and her face bruised and bloody. Screams could be heard in the background while flashes of red and blue were shown behind the girl.
"Rikku! Hurry up we need help!"
"I'm coming Paine, tell Tidus to hold them off!" Rikku yelled
Once again she turned back to the screen. "Spira, if you're watching this....it means that.....we couldn't stop Sin." She began to cry, "Yunie...I mean....Yuna, has.....died." Rikku then picked up the sphere and shot it into the air, and then, total silence.
-------------------
Summary
​
Ten years ago, Yuna and her guardians journeyed Spira in search of a way to defeat the nightmare known as Sin. This would usher in an era known as "The Eternal Calm", never ending peace. Some unknown is controlling a new Sin through powers unknown. Perhaps there is another way to become the Final Aeon from the afterlife? Strange noises can be heard coming from the Chambers of the Fayth all over Spira and there is news of new Aeons coming around. It is said that one looks like a legendary guardian from the past. Yuna and her guardians were working on New Zanarkand when this happened and each of them fell to Sin. Only Lulu and Kimarhi are alive, each one of them fulfilling their duties. Our last hopes are newly trained, young summoners and guardians. Most of them provided by our three leaders, Nooj, Baralai, and Gippal. You are our last chance, stop this new Sin and bring forth the true, Eternal Calm!
------------------------------
Rules
​
- Uh pretty much standard KHI rules but with a few exceptions
- Keep your Grammar good (yes I did that on purpose)
- No God-moding
- No Powerplaying
- Yes cursing is allowed, I promote this. You may curse in excess if it fits your character. Just not too many f-bombs please.
- Since this is a Final Fantasy rp, there will be romance and a little bit of boom chicka wow wow but please don't be descriptive. It's a bit creepy and I really don't care. We like the WWE in here yo, keep this PG-13.
- You are in no way, shape, or form related to Yuna and co. Unless your a Ronso or Vidina then I will accept.
- Be original please, have fun with this bad boy. You know, rock out with your cock out and jam out with your clam out.
- If you read this put "Peace my ass" above your template
--------------------
Aeons​
Valefor
- The demon of the sky; resides in Besaid Temple
Ifrit
- The Fire aeon; resides in Kilika Temple
Ixion
- The Thunder horse; located in Djose Temple
Shiva
- The Ice aeon; located at Macalania Temple or what is left of Macalania
Bahamut Sin
- The dragon recreated to do battle against the new Sin; located in Bevelle
Bushido
- One of the new aeons. According to research done by Baralei and Nooj, the fayth is none other than Auron himself. Find him in the Cavern of the Stolen Fayth and he will tell you how to defeat Sin for good.
Despair
- Not much is known about this aeon. All we know is that beneath those chains and armour is a beast waiting to unleash it's fury on anyone or anything that crosses its path. It's power is said to rival that of Bahamut. Resides in Remiem Temple.
Anima
- The strongest of the aeons; located in Baaj Temple
--------------------------
http://images.wikia.com/finalfantasy.../be/Ffxmap.jpg
(Map o' Spira)
Template
​
Name: (Self explanatory, if you don't know what this is well....you shouldn't be here)
Age: (Nothing younger than 17 and nothing older than time, existence, etc etc)
Appearance: (Description or Picture, but I'd prefer description)
Gender: (Male or Female. Your gender should not be unknown)
Birthplace: (Refer to link above temp)
Alignment: (Good or Bad, yes there will be evil afoot. You thought this would be easy?)
Personality: (Don't be like a robot guyz, be like me....bubbly)
Weapons/Armour: (I pity the fool with no weapon or armour)
Magic/Abilities: (Don't have anything funny for this one)
Overdrive: (ZOMG THIS WILL END THE FIGHT!)
Biography: (I want to know all about you......*creepy smile*)
Theme/Battle Song: (Yo moozik should reflect your character)
-Enjoy-