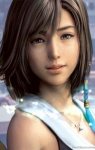 ~ ♥~ Grand Summoner~ ♥~
Joined

Jan 3, 2006
Messages

7,400
Awards

4
Location
"And then, it came -- the chosen day. In the end, the planet itself had to make the battles stop for good. The planet used the Lifestream as a weapon, and when it burst out of the earth ... all the fighting, all the grief and sadness ... everything was washed away."

It was, simply put, not enough. Despite the planet's power, the Lifestream could not support Holy, and thus Meteor crashed into Midgar. The result was too sad to recount; many could see the immense explosion that followed, the planet itself quaking from the impact. While Meteor did not destroy the planet as intended, it achieved one goal--the planet was wounded. In an attempt to compensate for its wound, the planet retracted its Mako springs, and most Natural Materia ceceeded back to its origin. There was nothing left of Midgar, or the surrounding area. It was as if someone had simply swept the city away.

The Lifestream's energy that had erupted was quickly taken by Sephiroth, who used its power to essentially revive his 'mother', Jenova. With her revived, Sephiroth placed her in the Northern Crater, where she would begin her annihilation of the human race while taking Mako from the Lifestream. As the process of killing the planet would take time, Sephiroth situated himself in the remains of Midgar and erected an empire, where he would draw attention to himself so that Jenova could continue in peace. Many tried to fight him, but to no avail; he had essentially achieved his goal in becoming a god, and the people feared him.

The rest of the planet was no better; Mako Reactors could no longer pull the Mako from the planet, people panicked as villages were ravaged for food and resources, and true chaos enveloped everyone. There was no hope: the bad guys had won, heroes had died, and all was lost. To compound the hopelessness of the situation, shortly after a disease called Geostigma crippled the population even further. While a cure was searched for, the effects varied and the ending result fatal, with victims in the thousands claimed after only a few months.

Shinra stepped in, and after forming an alliance with Wutai, they began to rebuild the population. As the hero who had died was believed to be a SOLDIER, Shinra used that information to gain the people's trust, and it worked. They situated their headquarters in Nibelhiem and worked quickly; making sure people had shelter, defended the towns from the increased amount of monsters, searched for a cure to the epidemic, and found alternate fuel sources. Efforts were made first into the people's safety, and once that was done, then came time to focus on the counterattack.

It has been five years since the day dubbed Meteorfall. While things seem calm on the surface, beneath the planet itself has acted. The Lifestream has sent out its cries of despair to its first people, the Ancients--the Cetra. However, no pureblooded Cetra remain--instead, their predecessors, a select few whose blood carries the diluted Cetra blood of ages past, are the only ones who could listen. Their tainted blood blocks their ears from hearing the Lifestream's pleads. Because of this, the Lifestream sent those with the most Cetra blood in them materia. This materia, dubbed Cetra Materia, is unique to each individual, every one possessing strange powers unseen in regular materia. Ordinary people cannot use it, and despite their unique qualities anyone with Cetra blood can use them. The Cetra Materia is the planet's last hope, as well as its last chance to save everyone before it is too late.
Rules
1
KH Standard [No PP, No GM (unless minor to continue), etc].
2
No fighting, whining, bitching, moaning or griping. Proper grammar and spelling is a must. If you act like a child, I will treat you as such. I will not tolerate any bullying or acts of bad behavior; you will be warned once due to my generous personality, the next time you will be kicked out.
3
I have the right to accept and reject any character, as well as deem what is acceptable and unacceptable, assume what is considered reasonable, and have the so called 'authority' to call you out on your bullshit. :3 This is a continuation of the original game, completely ignoring Advent Children and Dirge of Cerberus. I want to see unique and awesome characters. Whatever canon characters are around are NPCs unless otherwise noted.

4
Play out fights to the best of your abilities; losing is not the end of the world. Should there be a tie/stalemate and neither roleplayer willing to budge, I will personally step in and decide for you. This also corollates to rule number two. Fighting is a given in the world of FF, and as such it's boring to block everything and be super invincible. You will not be considered 'cool', you'll look stupid and boring. On that note and on the other hand, avoid dragging out battles for too long; ten pages' worth of you in a battle with the other guy is utterly ridiculous if it isn't against Sephiroth.

5
Posting requirements are as this: should you be somewhat uninvolved, maybe wandering around, or a conflict is resolved, once a week is minumum. Should you be currently engaged with another character, you are to post as soon as possible to avoid locking anyone in any one place. To avoid locking people, if after one week you have not responded, I will grant the other person the ability to Power Play your character to get things moving. On that note, if you are 'stuck' and don't know what to do, state so. I will give you something to do, even if it's minor just so that you can at least post.
6
Characters talk to everyone; establish those friendships, rivalries, love interests, bitter nemesis--everyone getting along all lovey-dovery is not only unrealistic, but complete BS considering we don't even all get along in our own lives. Cursing is allowed, and those romance scenes shouldn't get too steamy, if you catch my drift.

7
Let's all get along, have fun, and kick some Sephy butt. Acknowledge your acceptance of these rules by putting a quote from your character at the top of your template. <3

​